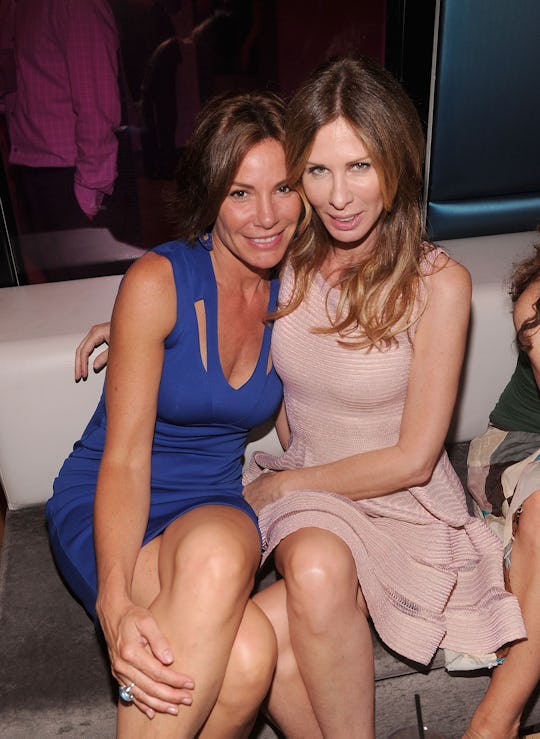 Jamie McCarthy/Getty Images Entertainment/Getty Images
Are Carole Radziwill & LuAnn De Lesseps Friends? They Haven't Reconciled
Despite being pals in prior seasons, Real Housewives of New York's Carole Radziwill and LuAnn de Lesseps had a big falling out in Season 7. To break it down quickly: LuAnn threw a party and Carole ended up hitting it off with the chef, Adam. The problem? He was LuAnn's niece's ex-boyfriend, and LuAnn took extreme offense to Carole getting involved with him. Carole was of the opinion that since they were all adults, there wasn't an issue. It snowballed from there and it looked like the two weren't going to recover from the fight. Now that Season 8 has started, the question is: are Carole Radziwill and LuAnn de Lesseps friends now?
The outlook is not so good. After arguing it out again in the seventh season reunion, it seems like the ladies haven't been able to work their way back to the friendship they once had. It was something that came up again and again in "An Intimates Affair," during which LuAnn vented to new bestie Sonja and Carole vented to new bestie Bethenny. Neither woman had very many nice things to say about the other, making it seem like this falling out might rocket up to feud territory. Carole is still happy with Adam after a year together and LuAnn is still bothered that they're together at all, so the issue is really at a standstill.
LuAnn first complained to Sonja about all the time Carole was spending with Bethenny before reiterating that her family was upset by Carole's actions so it's not something she's going to let go any time soon. LuAnn is definitely done with Carole officially, and it isn't much better on Carole's end. Both she and Bethenny are short on patience with the Countess, with Bethenny flat-out calling LuAnn "shifty" and saying she was "calculated." Carole, for her part, pretty much denied that she and LuAnn were ever really friends. As far as Carole's concerned, LuAnn is not a good person.
Friendships are always shifting on the Real Housewives, but it seems fair to call it quits on this one.