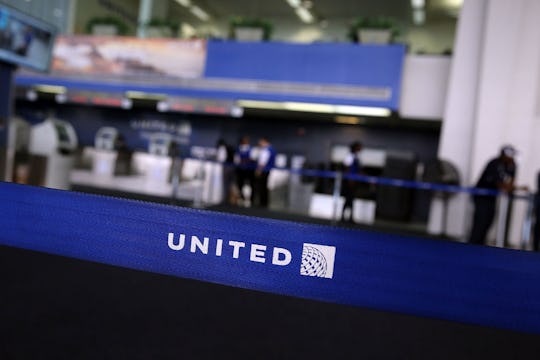 Spencer Platt/Getty Images News/Getty Images
Is David Anh Duy Dao The United Passenger?
Whenever a person of color is brutalized, a reporter looks into their past. They do so under the guise of "knowing the victim," but in reality, their articles deny the victim humanity. Michael Brown, Timothy Caughman, and now David Dao — the man violently removed from a United Airlines flight this weekend — have all received this treatment. But rumors have started to surface that journalists published the criminal history of another David Dao, leading many to ask: Are David Anh Duy Dao and David Thanh Duc Dao the same person? It's unclear if they are different people or if Dao had changed his name, but that shouldn't matter anyway. It is never OK to criminalize a victim in the public eye.
On Tuesday, media reports surfaced about Dao's allegedly "troubled past." According to multiple publicans, Dao, a doctor from Elizabethtown, Kentucky, had his medical license revoked in the early 2000s due to some criminal offenses (for which he paid his dues and had his license reinstated). But people on social media, including Reddit, have suggested that the person who reportedly faced legal trouble is David Anh Duy Dao, and not the doctor who was brutalized by security officials when he refused to voluntarily give up his seat on a flight United intentionally overbooked. This information hasn't been confirmed anywhere but places like Reddit or unreliable news websites.
According to Refinery29, journalists have defended their coverage by arguing that they were "identifying" him for the public — a common tactic reporters use to justify how they treat victims of color in their articles. But what Dao, the victim, may have done in his past doesn't actually matter. The fact is, he was brutalized by security when he didn't want to give up a seat he had paid for. If it's true that the Dao victimized by United is not the same as the Dao with the criminal past, not only would have reporters failed spectacularly at their jobs, they would also have damaged the reputation of a man who was bloodied and bruised for wanting to go home. (Though, it should go without saying that, if they are two different men, neither one deserves to be lambasted in the public eye.)
United Airlines spokesperson Maddie King declined to respond to the public's reaction to the incident, but she did tell Romper that the airline had requested four passengers to leave the plane, and that one declined to do so. That flyer would be Dao. According to TIME, Dao's attorneys said in a statement,
The family of Dr. Dao wants the world to know that they are very appreciative of the outpouring of prayers, concerns and support they have received. Currently, they are focused only on Dr. Dao's medical care and treatment.
Digging into a victim's legal history is both problematic and risky. Though it's a reporter's job to be diligent, the breakneck speed of breaking news forces many to become sloppy in their work. That means you could end up identifying the wrong person and, in turn, cause irreparable damage to two people instead of one. And that could mean one hefty defamation suit.
Still, the threat of legal action shouldn't be what stops a journalist from publishing the legal history of a victim. It should be their code of ethics. Everyone has a past and everyone has paid their dues. What a victim has done in their life before they were brutalized or murdered doesn't actually advance the story. Instead, kicking up dirt only serves to dehumanize them in the public eye.
The fact is, they and their family have been wronged. When you publish their legal past, you're telling readers you're more concerned with sensationalism than accountability.