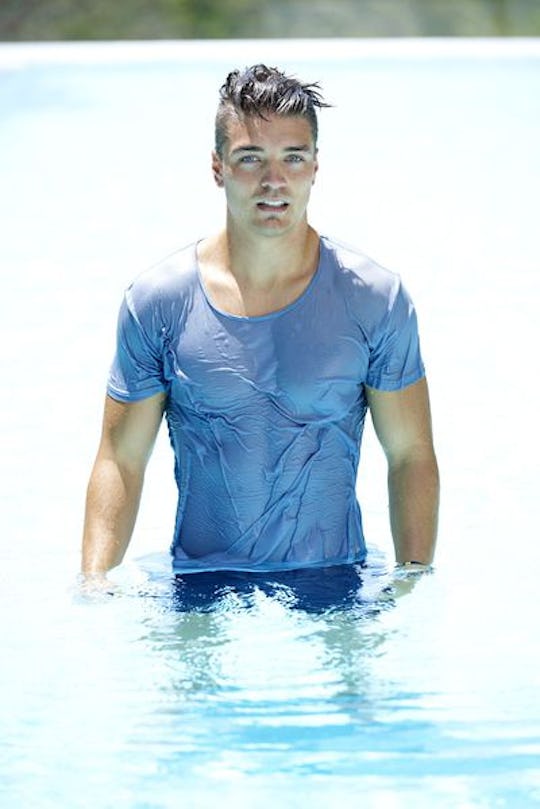 Bob D'Amico/ABC
Dean & Danielle L. Relationship May Be Short-Lived On 'Paradise'
The saddest part of Season 4 of Bachelor in Paradise was the death of my love for Dean — known on social media as Deanie Babies, — for his treatment of both Kristina and Danielle L. It makes me wonder if they're still willing to talk to him. Dean and Kristina definitely didn't part ways on the best of terms. But are Dean and Danielle L. friends after Bachelor in Paradise? It's tough to say from their social media accounts, but based on the absolute lack of mention from either of them, I'm gonna go ahead and say no.
Back before Bachelor in Paradise, everyone loved Dean. He was the kind of guy who had a favorite dinosaur and didn't appear to relish appearing on camera. He was endearingly awkward and dealt with his ugly family dynamics graciously on-screen. He was downright adorable... until he appeared on Paradise. He and Kristina seemed like they were headed toward being one of the best couples on the resort, but then he started chasing Danielle L at the same time. He seemed content to pursue Danielle while keeping Kristina on the back burne. And thus Dean went from being everyone's dream guy to The Worst. These days, it doesn't look like he's spending any time with Danielle. So maybe that decision wasn't the greatest.
During an day when Bachelor in Paradise aired (during an episode where he didn't come off very well), Dean posted that instead of watching TV he would be playing with his new friend Scooby alongside a picture of an admittedly very cute dog. Then, on Monday, he went and posted a (romantic) picture of himself and Kristina with the caption "You were out of my league." Yes, she absolutely was, but what does this mean for D. Lo? While Bachelor stars often go to events together and seem to spend a lot of time hanging out, Dean doesn't seem to have spent any time at all with Danielle.
On her Instagram, Danielle has posted plenty of pictures of herself with her castmates from Paradise, particularly Raven and Jasmine, but not at all with Dean (or Kristina). Entertainment Tonight reported Danielle calling the relationship "cringeworthy" when looking back on it on the show. So it looks like these two are not going to go the distance as far as relationships go.
While I want everybody to be happy, I am very much OK with this. I think that Kristina and Danielle are both better off without Dean in their lives. Hopefully Dean will learn from this experience and go back to being the lovable guy that we fell in love with at the beginning.