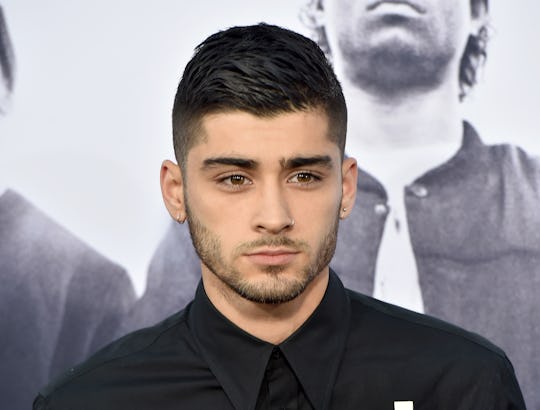 Kevin Winter/Getty Images Entertainment/Getty Images
Are Gigi Hadid & Zayn Malik Still Together? They're Still Going Strong
Honestly, Zayn Malik leaving One Direction didn't hurt as much as when I found out he and Perrie Edwards from Little Mix split up. I was truly heartbroken and for weeks, believed love was dead, and everything was a lie. But then from the ashes of my heartbreak rose a new couple to ship: Gigi Hadid and Zayn Malik. Or Zigi, if you will.
At first it was all speculation. There were some Instagram pictures that were questionable and easy to dismiss, and they were spotted together, but nothing too confirming. But then, in early 2016, the music video for "PILLOWTALK," was released and my whole world changed. Their chemistry was undeniable, the looks they gave each were beautiful, and the song was incredible. Suddenly, I was in love with their love.
And sure, the music video is obviously set up to look a certain kind of way, and yeah maybe they were acting to make it more intriguing, but now it's totally clear their relationship is real. Whether they're taking cute cuddle pics together or hanging out in New York City, it's clear these two can't get enough of each other.
Hadid even went to New York City to attend Malik's album release party and according to Us Weekly, the two were seen being very close and showing a lot of PDA. And according to the DailyMail, Hadid and Malik were spotted leaving Hadid's New York apartment together on April 3, which clearly proves they're still 100 percent together, right? And have you seen their recent photo shoot for Vogue? They're "Wanton Weekend in Naples" is couples goals. You can't deny the love in their eyes. Hadid even gives him a handstand kiss! You have to love someone to use that much of your upper body strength just for a kiss.
Therefore, there is really no question that Zigi is still going strong, and hopefully they'll continue this way for a while. There's really only one question that needs to be answered: will they attend the MTV Movie Awards together? Hadid will be presenting alongside Olivia Munn, but so far Hadid hasn't said if she's bringing a date to the show. Could Malik and Hadid be making their first red carpet appearance at the awards show? We'll just have to wait and see.