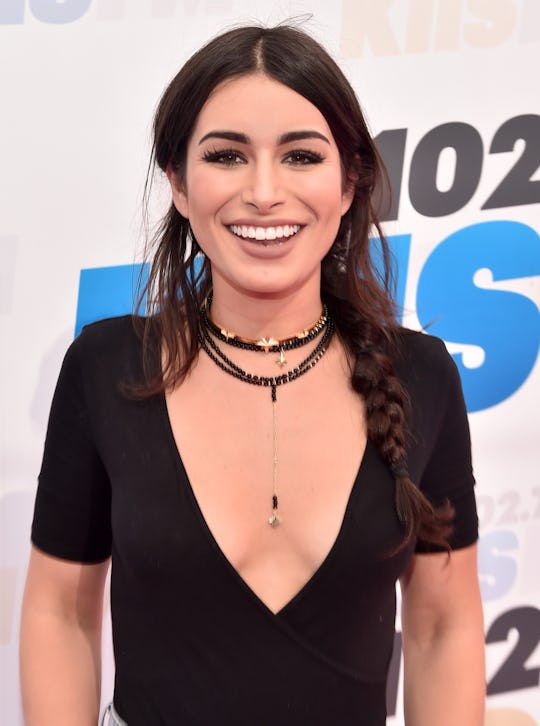 Alberto E. Rodriguez/Getty Images Entertainment/Getty Images
Are Jared & Ashley Actually Friends? The Ex 'Bachelor In Paradise' Couple Has Reconciled
Bachelor in Paradise Season 3 cheerfully marked Ashley Iaconetti's arrival this week by declaring that a "hurricane of tears" was about to rain down on paradise, and she delivered. Upon landing in Mexico, Ashley I. discovered that her on-again-off-again paradise flame, Jared Haibon, had already made a deep connection with Caila Quinn. Ashley was devastated, but maybe not for the reasons producers would have us believe. She wasn't exactly heartbroken over the fact that Jared was unavailable, although she did wish to rekindle their romance. So are Jared and Ashley actually friends? According to Ashley's Instagram, they're actually super close IRL.
While she did come to paradise for Jared, if you watch her arrival closely, his rejection of her wasn't the primary reason Ashley was upset. She was much more bummed because she and Caila had hung out a few times at various Bachelor meet-ups and Caila insisted to her that she'd never go after Jared if she had the chance. Ashley was blindsided by a person who she knew Jared would like if he ever got to meet her, who promised she'd never reciprocate his feelings. Ashley's feeling of being betrayed seemed much more painful to her than Jared not wanting to pursue something with her.
And while we haven't gotten to watch her hit it off with Wells Adams yet, we know based on the previews that the two find an intense connection later on in the season. So somewhere in there, Ashley clearly moves on from her ex. And as the above pic from her Instagram feed is captioned:
"Once upon a time (AKA a year ago today), a girl who thinks she's a princess met a prince with a killer jawline. They didn't live happily ever after in the traditional sense, but they did become great friends."
Jared and Ashley also hang out all the time, whether at Bachelor events, or on vacations together. Even Jared recently told People that the two are "so close" and "very, very similar":
"Even in Paradise, we had such a good friendship. That was the most difficult part, was hurting somebody that I really care for...I knew we were going to be friends outside of Paradise, and we have become such close friends. I am very grateful for Ashley I. being in my life."
So while #HurricaneAshley might be great fodder for TV drama, it looks like she and Jared went through what tons of couples go through when transitioning from relationship to friendship: a period of unrequited feelings, followed by a rough patch of sobbing fights, which ultimately ends in a comfortable friendship, once both of them got on the same page and realized they weren't right for each other romantically.