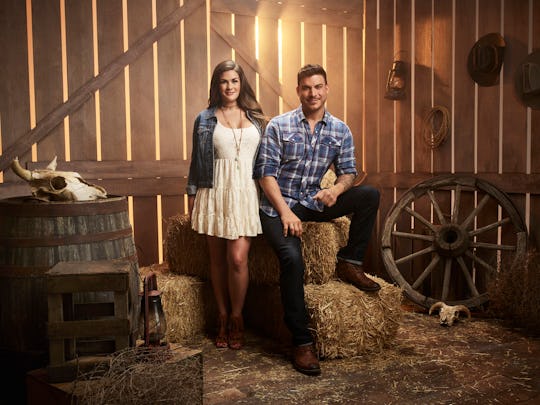 Tommy Garcia/Bravo
'Vanderpump Rules' Duo Jax & Brittany Have Been Together For Quite Some Time
If you, like me, are a fan of Vanderpump Rules, then you are no doubt familiar with the almost comically blockheaded Jax, a beefy former model best known for cheating on his girlfriends, lying, and getting caught in his lie. That changed somewhat when he started dating Brittany, who he's been with for the past two years. So are Jax Taylor and Brittany Cartwright still together? The spinoff show starring the two of them, Vanderpump Rules: Jax & Brittany Take Kentucky, premieres this week on Aug. 23, so one would assume that they are still going strong. That hasn't stopped the rumors from flying, however.
Jax is a study in ill-advised contrasts. He has a famously wandering eye, having cheated on most of his former girlfriends, including fellow star of the show, Stassi (with Stassi's best friend, Kristen, naturally). But then he also decided to prove his commitment to Stassi by having her name tattooed on his arm — after they broke up. He got arrested for shoplifting sunglasses. He gets in regular fistfights. He drinks too much at work. Brittany, on the other hand, is an actual farm girl from Kentucky, with a thick accent and sweet-as-can-be demeanor to match. It's an odd dynamic but it seems to work for them, as long as Brittany is making Jax sandwiches, which is a regular complaint.
Perhaps because Jax has managed to mess up every relationship he's been in previously (at least that we've seen on the show), rumors have been swirling that Jax and Brittany have finally broken things off. However, the couple maintains that this is nonsense. In an interview with the Huffington Post, Jax said, "Don't read those [blogs]! You can't read that stuff. We have arguments like I'm sure you have with your significant other. Things get magnified differently because we're on TV." Meanwhile, Brittany added: "It's crazy. If we unfollow (one another on social media) everyone finds out."
Radar Online reports that a "source" claims that Brittany finally dumped Jax a few weeks before their spinoff is supposed to premiere because she was finally fed up with all of his bad boy behavior, and because he didn't get along with her family. I don't doubt for a second that hard-partying Jax had a difficult time getting along with Brittany's extremely conservative, non-drinking family from the south. But I'm not about to put all my faith is an unconfirmed report.
Maybe the two have broken up and not told anyone. Maybe they haven't. All I really know is that I'm looking forward to watching Jax attempt farm work. I really, really am.