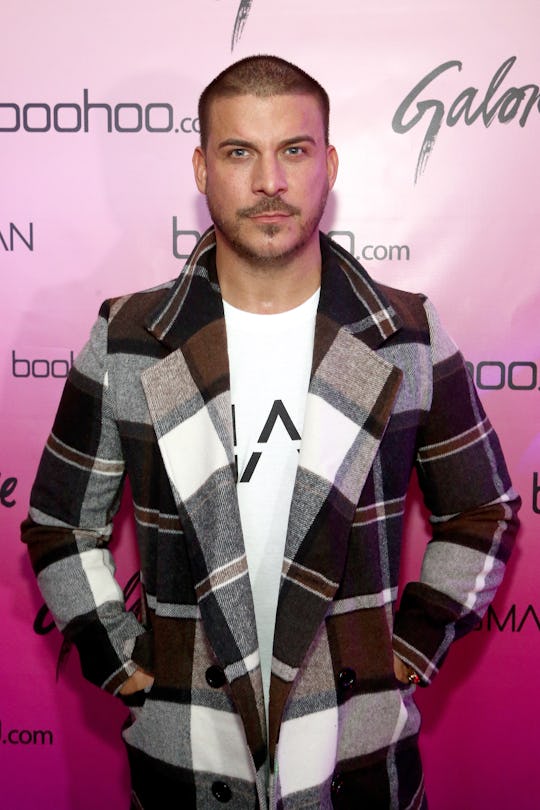 Tommaso Boddi/Getty
Jax Taylor & James Kennedy Might Actually Be Friends On 'Vanderpump Rules'
Truly, there are very few things in this world that bring as much joy to my life as a new season of Vanderpump Rules. I relish watching the cast as they form alliances, build friendships, watch those friendships fall apart, cheat on one another, and form new alliances all in a tequila haze. However, I find it especially intriguing when former foes suddently start getting along, which leads me to wonder: are Jax Taylor and James Kennedy friends on Vanderpump Rules?
It seems extremely impossible that these sworn enemies would become bosom buddies in just a year, and yet the trailer for Vanderpump Rules Season 6 seems to suggest that these guys regularly have conversations with each other and enjoy one another's company. This is why I love this show. Often not even the cast knows who's on whose side.
The enmity between Taylor and Kennedy started as soon as Kennedy started appearing on the show way back in 2014. Back then, he was just a humble busser who had recently started dating Kirsten Doute. It seemed like a fairly naked attempt on Kennedy's part to get on the show, but it was an equally naked attempt by Doute to make her ex-boyfriend Tom Sandoval jealous. Doute, by the way, had once cheated on Tom Sandoval with Taylor, who was dating Doute's best friend Stassi Schroeder at the time. Keeping up? Good.
Kennedy immediately began rubbing everyone in the group the wrong way, mostly because he came across as extremely obnoxious. As he rose in the ranks from busser to DJ and broke up with Doute (at one point spitting on her door), the more Kennedy seemed to drink and the louder he seemed to get. This irritated no one so much as Taylor, escalating to several loud fights and occasionally fisticuffs. Kennedy taunted Taylor to make him a "Pumptini." Taylor challenged Kennedy, saying he weighed "150 pounds soaking wet." The precise reasons for their fights were not always clear. But what was clear was that they hated each other.
That is until this upcoming season, apparently. The Season 6 trailer shows plenty of angry tears, possible break ups, the throwing of phones, name-calling, and shouting. But none of it seems to be between Taylor and Kennedy. In fact, the two are shown taking selfies and chatting casually about Taylor's relationship problems. It's a weird, weird world these SURvers live in. "It's crazy how much can happen in a year, actually," Kennedy says in the trailer. Indeed. An Us Weekly article seems to confirm that the pair are friends, quoting a source who says that they are close again.
If this is indeed true, I feel like I know where it all began. At the Season 5 reunion special, Kennedy was in top form zinger-wise, and was seated right beside his foe, Taylor. Kennedy was so hilarious during the reunion he made everyone laugh — including Taylor and me, and we are both determined Kennedy-dislikers. After scouring the pair's social media accounts, I could find some evidence that they do indeed hang out together in the form of a few casual selfies. The source in the Us Weekly article also said that though Lisa Vanderpump had fired Kennedy from SUR, he is now back, and performing regular DJ sets. Kennedy himself seems to confirm this on his Twitter, where he regularly advertises his SUR sets.
Neither man has commented much on the other on Twitter recently. Though Taylor tweets prolifically, his remarks are mostly reserved for Detroit sports teams and sometimes old modeling shoots. All I know for sure is that a Taylor and Kennedy alliance is sure to shake up the dynamics of the group, and hopefully lead to some better TV.