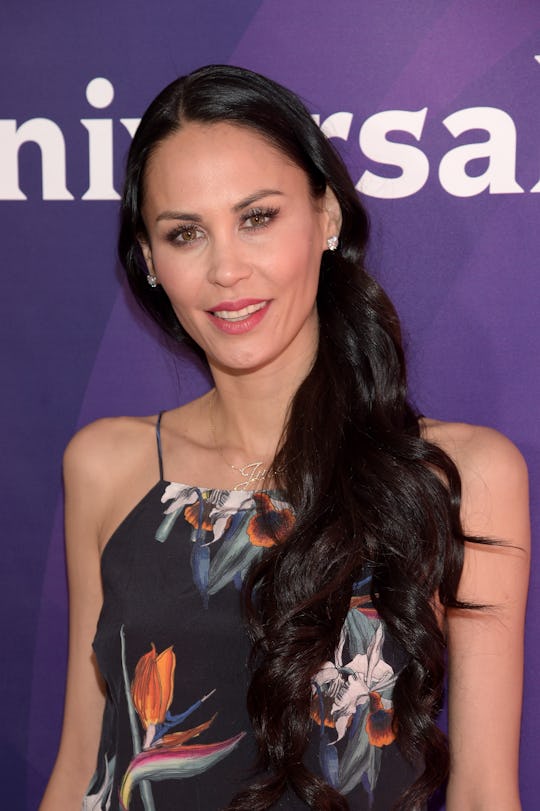 Jason Kempin/Getty Images Entertainment/Getty Images
Are Julianne Wainstein & Bethenny Frankel Friends On 'RHONY'? It's Too Soon To Tell
Bethenny Frankel has never made a secret of being outspoken, always letting everyone know what's on her mind — for better or worse. She definitely had some opinions when she met brand new Real Housewives co-star Julianne Wainstein during brunch in the Season 8 premiere. Bethenny and Julianne seemed to get along in the first few minutes of their meeting, but everyone knows these things can change in the blink of an eye over a cocktail-heavy brunch on RHONY. So are Julianne Wainstein and Bethenny Frankel friends?
It might be too soon to tell. The two ladies definitely have some things in common — and some things not so in common. They're both Jewish and they're both moms, but Bethenny isn't quite as religious as Julianne (who keeps kosher) and while they both have jobs, Bethenny's is much more corporate while Julianne is a full-time stay-at-home mom (with two kids, which is a handful). However, they both agreed that being a parent is the hardest job of all, which might prove to be a nice point of bonding in the future. What probably won't be a great conversation starter were Bethenny's side comments to Dorinda Medley about Julianne's weight. Bethenny seemed concerned right from the start that Julianne was "scary" skinny, and she also compared Julianne to her own mother — who Bethenny has had a less than stellar relationship with.
While Bethenny's friendships with other Housewives stars Kyle Richards and Ramona Singer are documented on her Instagram, Bethenny and Julianne aren't really represented on each other's social media. This might not mean anything — you don't have to put a picture of every single person you're friends with on the internet — it does seem a little suspect considering how often their other co-stars show up. Previews for the rest of the season are equally unforthcoming, which means they're either saving the juiciest drama for later or there simply isn't any good drama to share.
However, when Andy Cohen brought up Bethenny's skinny comments on Watch What Happens: Live, Bethenny only offered up a cryptic "watch what happens." She then elaborates that she and Julianne had a "rocky road" but things are fine now. That seems to promise something comes of her comments, even if it's not a huge showdown, and I for one can't wait to see the fallout. Here's hoping someone ends up throwing wine a la Brandi Glanville on Real Housewives of Beverly Hills.