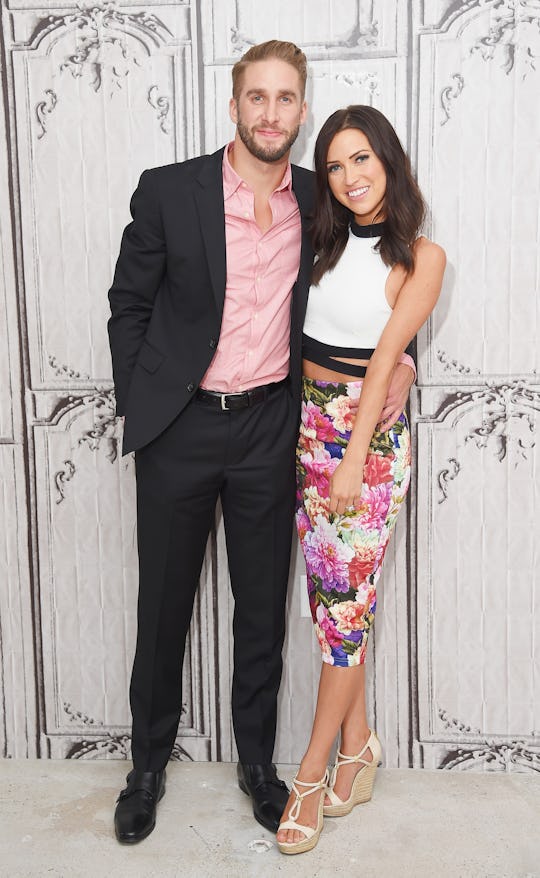 Are Kaitlyn Bristowe And Shawn Booth Still Together? The 'Bachelorette' Couple Faced Break-Up Rumors
On Jan. 4, Bachelor fans will open their hearts to Ben Higgins, the newest star of the long-running franchise. But that doesn't mean they've closed the books on last season's Bachelorette, Kaitlyn Bristowe. And with every new season comes new speculation and chatter about previous couples from the show. So as Higgins begins to look for love, many wonder whether Bristowe really did find love. Are Bristowe and Shawn Booth still engaged?
It seems that, at least the in case of last season, love is still enduring. Well, with a hiccup or two. Back in October, the couple fielded reports that they were heading for a split, despite how happy they looked during last season's finale. But it seems Booth and Bristowe (the alliteration works so well, doesn't it?) are one of the few couples from the popular dating show to result in a lasting engagement, despite their distance. Following the rumors, Bristowe — who was in Vancouver visiting family — tweeted that she had Booth weren't seen together recently purely because, "we are in different cities... "
But based on photos on social media, Bristowe and Booth are together constantly. (Nearly every photo on Bristowe's Instagram features Booth.) In fact, the pair has been seemingly inseparable since after the last episode of the show, so it's natural that any time spent apart would be scrutinized by fans. And Bristowe and Booth officially shot down anyone who speculated on the status of their relationship when, days before Christmas, the couple released their engagement photos.
There will most definitely be more photos where those came from when the pair finally weds, even if they haven't set a date yet (or determined whether or not the wedding will be filmed for television). But that's hardly an indication of trouble in paradise — Bristowe is already talking about children in her future. As she told Glamour,
I've always dreamt about having kids more so than my wedding day. When it comes to colors, flowers, dresses...no idea. But if you ask me about kids; how many I want, names, genders? I'll have a full list for you!
Get ready, Ben — these are some big #relationshipgoals shoes to fill!
Image: Michael Loccisano/Getty