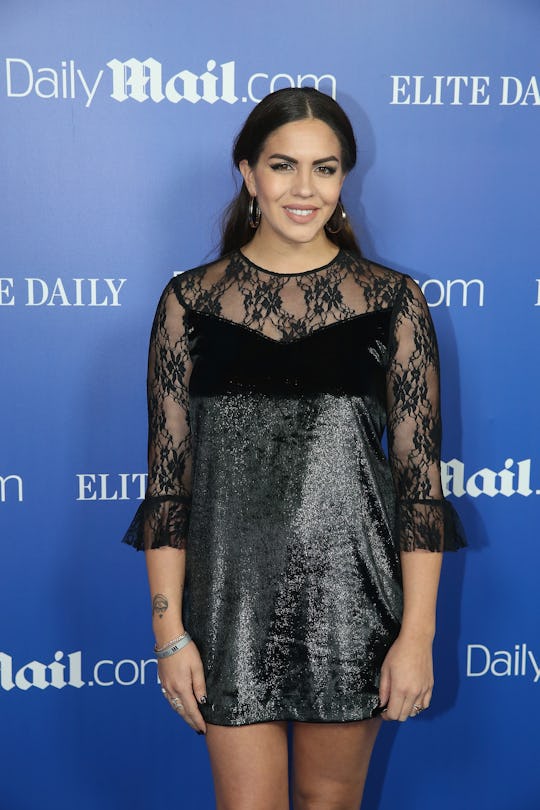 Rob Kim/Getty
These Former Enemies On 'Vanderpump Rules' Are Putting The Past Behind Them
Some of the fights between the women on Vanderpump Rules make sense to me and some of them do not. But logical or otherwise, the alliances and enmities forged by them are unshakeable. Until, of course, they're shaken, broken down, and reformed into entirely new sides. Now in Season 6, are Katie Maloney-Schwartz and Lala Kent friends on Vanderpump Rules? The trailer promises plenty of drama, and also a possible reconciliation between these two former enemies. I know, it seemed impossible to me too when I first heard about it. And yet, here we are folks.
Kent first joined the series when she got a job as a hostess at SUR in the show's fourth season. The other women on the series began an almost immediate mean girl campaign against her, claiming that she was sleeping with older, wealthy men for money and privileges. While most of the women on the show had a hard time warming to Kent, Ariana Madix remained friendly towards her while James Kennedy became her closest SUR-friend. By the time the fifth season came around and Maloney was planning for her wedding, tensions had reached an all-time high. Kent was considered public enemy number one by Maloney and her bridesmaids, Kristen Doute and Stassi Schroeder, who went so far as to penalize Scheana Shay when she was polite to her at work.
To be honest, the insults traded between the two women were extremely harsh. Maloney didn't like it when Kent took off her top on a tropical group trip in front of her boyfriend and made a number of slut-shamey comments. Kent followed up by calling Maloney a "blob" in reference to her weight. Though Kent made a couple of tentative overtures toward reconciliation, relations between the two remained steadfastly icy. I'm not sure I would feel great about being friends with either of them after that. However, it looks like things have changed.
The trailer for Season 6 of the show finds Maloney and Kent sitting amicably across from one another at an outdoor restaurant and raising their glasses to one another. "Here's to being homies," Kent says. Huh. But there were actually hints of a reconciliation before the trailer debuted.
In the summer, Maloney shared a picture of herself with Kent on vacation somewhere with the accompanying caption, "This is a first... but hey, chemistry is chemistry. Also sprang tans are chemistry. Also, hello. Edit: 'sprang tans' are a real." I'm not sure what the last bit of that caption means but the first part is clear enough.
Maloney actually explained more on the Morning Breath podcast, where she revealed that she and Kent squashed their feud during the reunion special following Season 5. At this reunion both women took responsibility for the hurtful things that they'd said and apologized. It was a rare moment of maturity and good grace. I may have actually applauded.
"I kind of had a moment of clarity. Especially after the wedding," Maloney said in the podcast, referring to the Season 5 reunion. "It kind of just felt like this release of everything. I'm not this person. I don't want to have a beef with her, I don't know her." But these days it looks like Maloney and Kent know each other a lot more than they used to. "Getting to know her has been really nice. We actually get along a lot more than I thought we would," Maloney added.
So if all the women on the show are getting along these days, it looks like the major drama will be happening between couples. I just hope it's not the Schwartzes.
Check out Romper's new video series, Romper's Doula Diaries:
Watch full episodes of Romper's Doula Diaries on Facebook Watch.