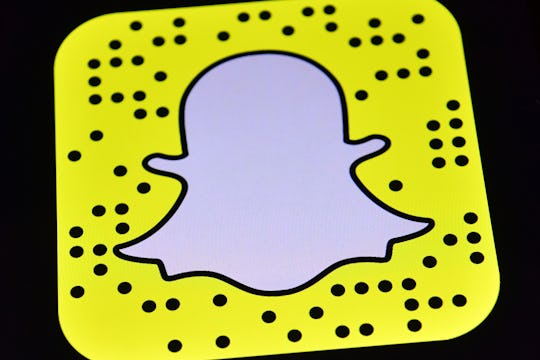 Carl Court/Getty Images News/Getty Images
Kids Are Using Emoji Codes Across Social Media
With the kids on winter break, giving them a lot of extra free time, it appears that younger Snapchat users have started using secret codes to mess with each other. The latest trend? Posting an emoji of different types of fruit on Snapchat Stories to indicate a user's relationship status. For example, if you saw that someone posted a blueberry, that means they're single, a pineapple means it's complicated, and a cherry means they're in a relationship. It's reportedly only a "girl thing" to "purposely confuse guys," according to private message that girls were sending to each other, later discovered by Wojdylo Social Media. Emojis are everywhere and play a big part in daily chit chat for people of all ages, but these new secret Snapchat messages may have parents wondering if kids are using emoji codes on other social media apps too — or if they should be worried what the context behind them might be.
At the moment, it doesn't appear that these secret codes have made it to other social media platforms just yet. But it's happened before, and this largely harmless hidden code making news isn't exactly a first. Kids are smart, witty, and sneaky, so it's entirely possible that a different emoji code has made its way to Instagram or Facebook, and probably even in daily text messages, and we just haven't figured it out yet.
This most recent code isn't the first time kids have found a way to convey a secret message through emoji. Just this past May, adults got wind of some of these hidden meanings of certain symbols on social media and in their texts.
"It doesn't mean anything to them. But it does to those who are fluent in emoji, the secret language of emoji," Mike Harris — an investigator who tracks down child predators for the Jefferson County District Attorney's Office in Colorado — told Fox News Denver affiliate KDVR back in May.
Harris continued, "One symbol can mean three or four different things. That's what makes it complicated for those who are not familiar with this."
For example, Harris explained that something as simple as a flower can be code for drugs and certain emoji, like an eggplant or peach, can indicate something sexual.
According KDVR, some emoji have more threatening meanings: Scissors mean "I'm going to cut you," and the combination of a skull, an arrow, and fire means "die in a fire." Others can be hurtful, such as the adorable dog emoji, which can be used as an insult for the b-word, and a frog can mean someone is "ugly," as CBS News reported.
The secret language of emoji is tough to crack — especially within different generations — and some of these are more harmful than others. Luckily, this time at least, it seems parents have largely lucked out.