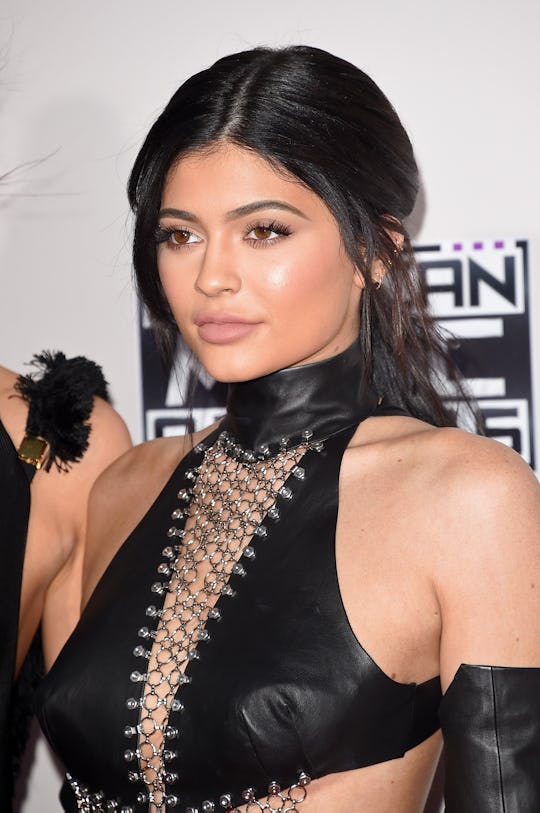 Are Kylie Jenner And Tyga Still Together? Fans And Media Have No Chill Asking The Question
This weekend, the Internet was busy keeping up with Kylie Jenner and Tyga's breakup. But everyone can relax now — it looks like the couple might actually be officially back together. The mayhem all started on Friday when Jenner didn't make an appearance for Tyga's birthday. At all. There wasn't even an Instagram shout-out. In the social media circles of celeb news, that's as good as done forever. So by early Saturday morning, it seemed like the two lovebirds were done for good.
But then Jenner posted a Snapchat of the two cuddling in front of the TV with the words "Everyone needs to just chill." And there's nothing like an awards show to reignite the flames, right? By Sunday night, at an American Music Awards afterparty, the two were holding hands and "inseparable" according to E! News. Jenner summed up the weekend with one word on Instagram: "Chaos."
So everyone, here's a thought: maybe 18-year-old Jenner has a point. Everyone needs to just chill. US Weekly reports that the couple did break up on Thursday, the night before Tyga's birthday. And Jenner took some time to herself. They've been linked together since 2014 and went public this past August. There are rumors that Tyga wants to marry her someday. But... so what?
Nylon was one of the first to point out that the frenzy surrounding Jenner and Tyga was getting a "bit icky." And even though Tyga is 26, they're both still pretty young. Focusing on the ups and downs of the couple over the course of four days — four days! — is a little extreme.
The responses to the breakup obsession are all over the place.
Some Fans Kept Their Cool
Others Lost It
Everyone Else Just Made Jokes (Of Course)
You'll never know the real story about a couple's breakup, whether they are famous or not. But remember: It's better to think before responding, at least, so you don't look like the unstable one.
Image: Jason Merritt/Getty