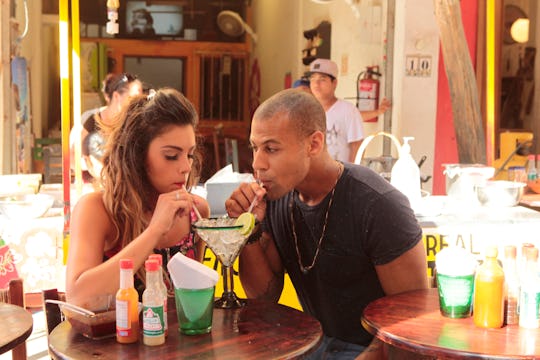 Rick Rowell/ABC
Are Lace & Grant Living Together? The 'Bachelor In Paradise' Stars Are Finding Love
Lace Morris and Grant Kemp have had a sometimes rocky, sometimes smooth journey through Bachelor in Paradise. Lace's Chad detour started them off on the wrong foot, but she and Grant quickly reestablished their connection once Chad was gone. Then there were a couple of moments of insecurity soothed by a slightly incredulous level of understanding on Grant's part, and things returned to normal. Despite all of the back and forth between the two of them, Lace and Grant are still a major guess for one of the three couples that get engaged in BiP's Season 3 finale. But are there any offscreen signs of this? Are Lace and Grant living together after Bachelor in Paradise?
Lace and Grant's relationship definitely seems like it's still on solid ground, and there was one big hint that they might have left paradise engaged: Lace was spotted with a tattoo on her wrist that read "Grace," a combination of her name and Grant's. Apparently he has a matching one. While getting couple tattoos is a notoriously iffy sign, it does seem to indicate that they are dedicated to this relationship for the moment. But does that mean they're living together? Though it's hard to say if they definitely are yet, it looks like they will be moving in together soon.
Lace lives in Denver and Grant in San Francisco, but despite the distance they have been seen together in her hometown since filming ended for the show. However, it doesn't seem like they'll be moving there; instead, a comment from Lace has pretty much confirmed that she'll be packing up and taking herself to California. In an interview with 303 Magazine, Lace was asked if she was planning to remain in Denver. She had this to say:
How do I answer that? I mean, I think there are some opportunities in another city, another big city, that I am excited about. San Francisco. [laughs]
Considering Grant lives in San Fran, that's a pretty big tipoff. Those "opportunities" could refer to her relationship and engagement to Grant, which would certainly be exciting. Even Lace's uncertainly about answering at first seems curious – like she's trying to decide if she should reveal something big or not.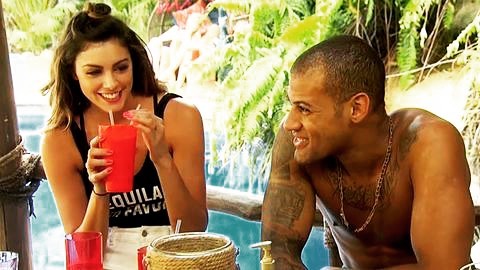 Even though Lace and Grant might not be living together just yet, it's clearly something that's in the works – and sooner rather than later. Apparently on SnapChat Lace revealed that she was packing up a U-Haul, so even without an official announcement, all the signs seem to point towards future cohabitation.