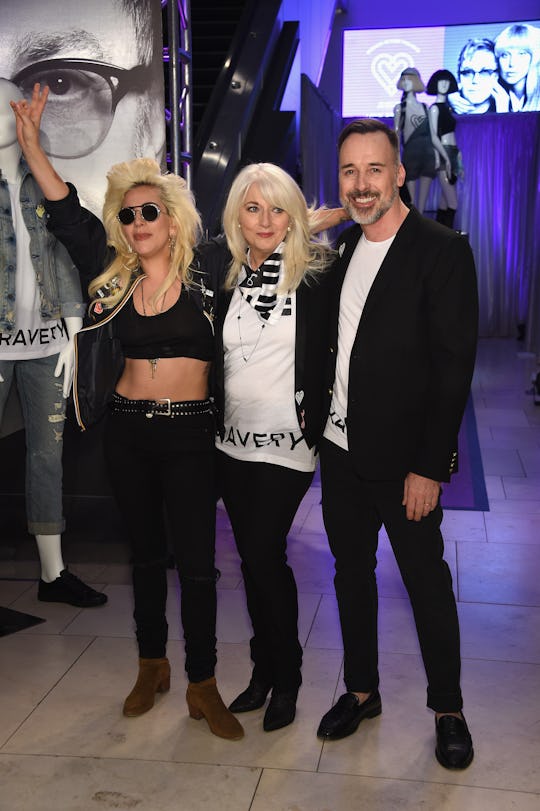 Dimitrios Kambouris/Getty Images Entertainment/Getty Images
Did Lady Gaga Bring Her Parents To #SB51 With Her?
Lady Gaga's Super Bowl LI halftime performance was something that millions of people were eagerly awaiting, but as much as it was a big night for the singer herself, it was also a big night for her parents, Joe and Cynthia Germanotta. Are Lady Gaga's parents at Super Bowl LI? Not only was it kind of a given that they'd be there given their close relationship, Gaga even made sure to give them a shout out during the show as she was singing "Million Reasons."
After it was announced that Lady Gaga would be headlining the halftime show, she spoke about the fact that playing the Super Bowl was actually a dream she'd had since she was a child. And in case there was any doubt about that claim, her mother Cynthia wrote an essay about the special significance playing the halftime show has in her daughter's life. In her essay, which she shared exclusively with TODAY, Cynthia explained that the Super Bowl was a big deal for their football-loving family when Gaga (real name: Stefani Germanotta) was growing up. She wrote,
The Germanottas are football fans. My husband Joe, a New Jersey native, is a fan of both the Giants and the Jets and I've been rooting for the Steelers for decades. As a family, we spent countless Sunday afternoons watching games and we rarely missed a Super Bowl.
Cynthia also wrote about how much Lady Gaga loved watching the halftime show, and that she had been dreaming of playing the Super Bowl ever since she was a very young girl. She wrote,
My daughter Stefani ... was always the most transfixed by the halftime show. From the time she was in preschool, she dreamed of someday taking the stage herself for one of those iconic performances — she practiced her vocals, she perfected her dance routines, she planned her costumes.
Now that she has actually had the chance to live out her dream, there's no doubt that it must have been an insanely proud moment for her parents. And it sounds like it's one she tried to share with them as much as possible. In a recent Instagram post, Lady Gaga shared a video of her and her mother dancing and doing cartwheels in the end zone, presumably as she prepared for her big performance.
It's far from the first time though that Gaga's given fans a glimpse of the loving relationship she has with her mom and dad. When she won Glamour's Woman Of The Year award in 2013, Lady Gaga dedicated her acceptance speech to her parents, according to Hollywood Life, and thanked them for being so supportive:
I am very, very grateful to have such an amazing family and I know the importance of that because I know many children that are not able to say those words. So thank you, Mom and Dad, for being here tonight. You're always here for me, you always support me and thanks for teaching me how to really see the world because the truth is what really matters.
Gaga also gushed about her mother, whom she called "the most remarkable creature I've ever known."
In addition to Cynthia's sweet essay, she and her husband also spoke to Entertainment Tonight about their daughter's big Super Bowl performance, and it was clear how proud they were of her. Gaga's dad Joe said,
From the time she was little until now, she's been an inspiration to all of us. Not only to our family, but to the world, and to finally realize this ... to be on the biggest stage on the world is every artist's dream.
Getting to perform at the Super Bowl was clearly a huge deal for Lady Gaga, and it's seriously awesome that she's had the ability to live out her dream. But it's also pretty wonderful that she gets to share that experience with her supportive parents, who have been rooting for her every step of the way.