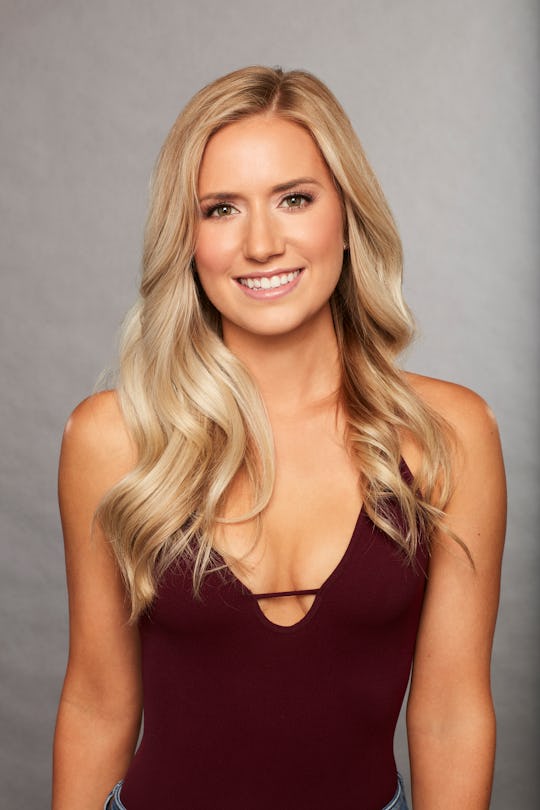 Craig Sjodin/ABC
Arie May End Up Proposing To Lauren B. On 'The Bachelor' & Here's Why
Arie Luyendyk, Jr. is down to a somewhat surprising final three on his season of The Bachelor, although fans seem pretty convinced one contestant in particular has the edge. Next week, Arie takes Becca, Kendall, and Lauren B. to Peru for Fantasy Suites and an eventual proposal, but Lauren has already gotten an "I love you" from him — the first one of the season! So are Lauren B. and Arie engaged on The Bachelor? All may not be as it seems.
Fans were initially a little confused by how taken Arie was with Lauren and how quickly. She spoke relatively little on their one-on-one dates and her conversations with him seemed to be, in all honesty, kind of bland. But whatever spark developed between them seems to be going strong as she continues to sail through all rose ceremonies. Arie doesn't seem to have had a single speck of doubt about her all season long, even when she was having trouble opening up, which makes her a strong candidate for a proposal in the end.
By comparison, Kendall — a much more "personality"-forward contestant whose favorite hobby is taxidermy — is still experiencing uncertainty about being ready for an engagement at the end of the season, and Arie is clearly struggling with that.
When Lauren was resisting being vulnerable, Arie definitely pushed her to let go of control and lean into her feelings to see if they were really there, but he didn't seem to experience the same kind of frustration with her emotional blocks as with Kendall's. As for Becca, she's another strong contender for a proposal in the end, but The Bachelor has been teasing the arrival of an old boyfriend during the finale who swoops in to win back his ex.
We don't know which woman's ex this person supposedly is, but we have seen clips of someone sobbing hysterically off-camera while Arie simply walks out of the suite in which they're staying. Of course, we don't know if the stunt actually has anything to do with the crying, and it wouldn't be the first time someone's ex interfered with a finale. JoJo received a bouquet and a letter from her ex-boyfriend when she was in the finale of Ben Higgins' season of The Bachelor (although that guy at least had the decency not to crash the set). It's possible the ex simply causes a dust-up and doesn't actually threaten any of the relationships, but since we don't know who he's there for, it's impossible to gauge which relationship he could potentially destroy.
An in-depth scroll through both Lauren and Arie's Instagram feeds reveals no obvious spoilers about whether or not the two end up together in the end. Lauren appears to be back home in Virginia Beach, which isn't unusual for contestants following filming, and Arie is back in the swing of racing season. It does look like he spent New Year's Eve in New York, but that would make sense considering The Bachelor premiered on New Year's Day. He was likely in town doing a media tour in honor of the season premiere, and there's no indication as to whether or not he rang in the new year with anyone special.
Although my money, personally, is on Lauren receiving the final rose, there's no evidence on their social media feeds as to how things worked out in the end. My suspicions are based on how committed Arie was to getting her to relax into the relationship, but we'll just have to stay tuned to find out how it went down in the end.
Check out Romper's new video series, Romper's Doula Diaries:
Watch full episodes of Romper's Doula Diaries on Facebook Watch.