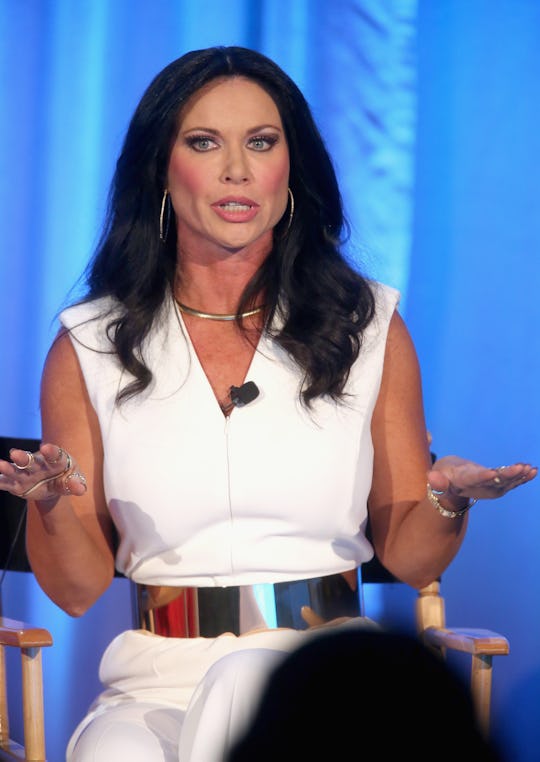 Frederick M. Brown/Getty Images Entertainment/Getty Images
Are LeeAnne Locken & Marie Reyes Friends? The 'Real Housewives' Stars Haven't Spoken
LeeAnne Locken has definitely made herself some enemies on The Real Housewives of Dallas. So far she's come into conflict with every single one of the ladies, from new acquaintances to longtime friends. One such friend is Marie Reyes, who ended up embroiled in some gossipy drama involving text messages and talking behind LeeAnne's back. The two women had been friends for years before appearing together on the show, but have they been able to rebuild their bond since their fight? Are LeeAnne Locken and Marie Reyes friends?
While they were once very close, it doesn't look like their friendship was able to survive in the wake of Textgate. Marie hasn't been shy when it comes to sharing her feelings about the entire situation, from posting some shady Tweets to giving interviews to Bravo that reveal just how she feels about everything. Marie is of the opinion that LeeAnne's other bestie, Tiffany Hendra, was manipulating the situation to make herself come off better and Marie come off worse. Though their discussion about the texts petered out on the show into a not entirely unpleasant conclusion, things haven't improved between all three ladies since.
But before that, let's have a little refresher on Textgate.
After LeeAnne lost her cool at a party of Marie's (throwing glasses, shoving friends – you know, the usual for a Real Housewives cocktail party), there was some discussion between all the ladies about LeeAnne's behavior. Marie wasn't thrilled with LeeAnne's actions, calling them "totally crazy," and apparently going on to text Tiffany all kinds less than polite things about LeeAnne. When Tiffany decided to bring those texts to LeeAnne, she was understandably upset and confused why her friend of twenty years would be talking about her like that. However, according to Marie that wasn't the whole story.
In an interview with Bravo, Marie said that after the party, LeeAnne was sending her "scary texts regarding her whereabouts even suggesting she might soon be 'dead in a ditch.'" Concern for LeeAnne is what caused Marie to reach out to Tiffany, and they both agreed that LeeAnne was lashing out and that they "shouldn't tolerate it anymore." Marie felt that Tiffany minimized her own involvement in the conversation so Marie looked like the bad guy. She even accused Tiffany of "undermining" LeeAnne's friendship with her. Despite all of that (and despite the Twitter shade), Marie is still willing to make amends – with LeeAnne, at least.
I'm glad I got to know and become friends with LeeAnne when my financial livelihood didn't depend on me being her friend. That is the LeeAnne I loved and liked and that's the LeeAnne I hope will come back around on our friendship. I'm not going to write her friendship off, however, we've not spoken to each other for a very long time.
Marie and LeeAnne have been pals since 1997 when they met on a photoshoot. Their relationship has had its ups and downs, but they were always able to stay strong despite any issues. Marie stands by what she said at the party and afterwards, which may prevent her and LeeAnne from being able to bounce back like they used to. Still, there's always hope.
But Marie's problems with Tiffany? Those don't look like they're going away any time soon.