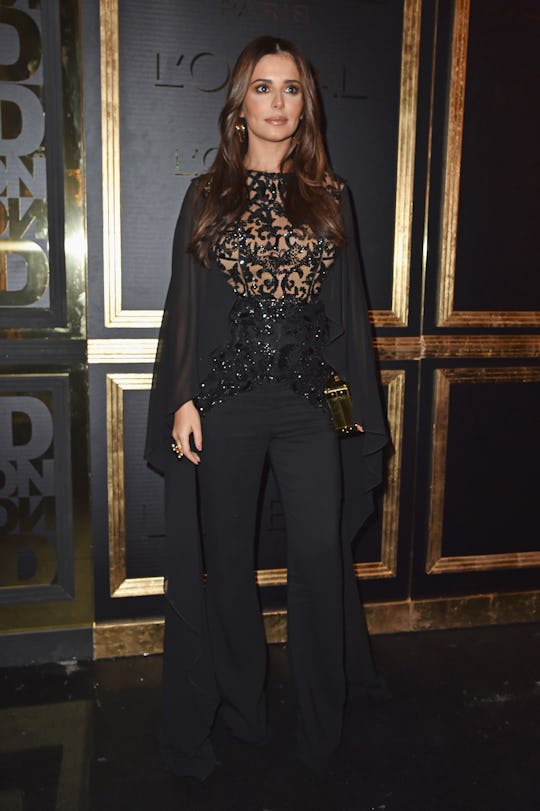 Pascal Le Segretain/Getty Images Entertainment/Getty Images
Are Liam Payne & Cheryl Cole Expecting? A Report Has Prompted Baby Rumors
One Direction fans are buzzing about rumors that Cheryl Cole and Liam Payne might be expecting their first child. Cole was spotted out and about in London with what Teen Vogue called an unmistakable "shape under dress" (presumably a baby bump), but the news hasn't been confirmed by either of their representatives yet. So for the sake of everyone's dignity, let's hope those reports are right.
Cole and Payne are no strangers to baby rumors. They've been circling the couple pretty much since the day they got together. If the couple really is expecting, it would be the first baby for both of them, but not the first baby for the One Direction family as a whole.
Louis Tomlinson had a son, Freddie, with then-girlfriend Briana Jungwirth earlier this year, but they're in the middle of a pretty heated custody battle. Tomlinson filed for joint custody after his relationship with now-ex Jungwirth reportedly started to become difficult to manage, once his new girlfriend, Danielle Campbell, came on the scene. A source claimed in a comment to People this summer, "Before Briana got pregnant, she was bragging to friends about how serious she was with Louis. She thought it was going to be a real relationship." (Hopefully Cole and Payne won't have to deal with that sort of messy drama if Cole really is pregnant.)
Payne and Cole are used to crazy rumors. Ever since Payne auditioned for Cole as a 14-year-old, they've had a positive back and forth, though some alleged there was more going on. It wasn't until last winter though, after Cole filed for divorce from her husband Jean-Bernard, that the rumors really began to heat up. (Cole cited unreconcilable differences even though they had been split up since August 2015.)
Just a month later, Payne posted a "Happy Valentine's day, baby" message on Instagram which was probably the most obvious way to disclose their relationship. It wasn't until later than month that Payne officially confirmed their romance to the media by posting a picture of them together on Instagram. Of course, the hearts of 1D fans everywhere could be heard breaking across the internet.
For the past year, the two have been dealing with being "spotted" in various places — from Vegas to Tesco — and rumors that Cole cheated on ex Jean-Bernard with Payne. Which, really, is none of anyone's business when it comes down to it. So whether it's a baby bump under that sweater or just a little winter weight, it's safe to bet that Payne and Cole will remain mum until they really, really have to come out and address the issues. Once One Direction fans get going, it's hard to control the rumor mill.