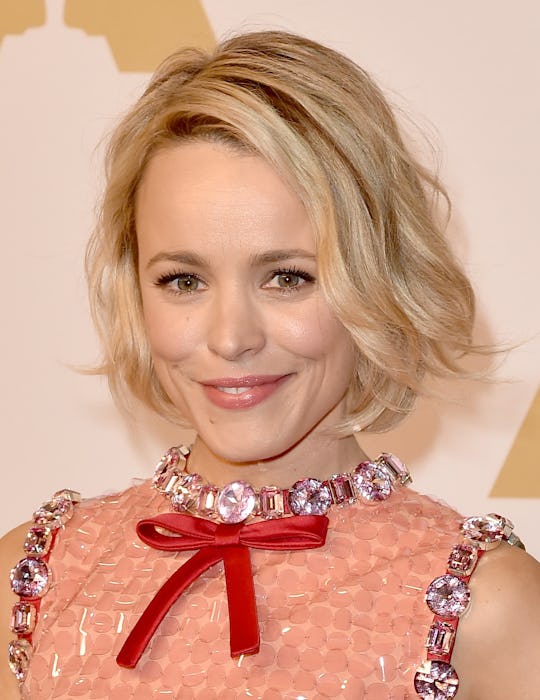 Kevin Winter/Getty Images Entertainment/Getty Images
Are Rachel McAdams & Taylor Kitsch Dating? Maybe Not Anymore
With the Oscars upon us once again, it's important that we make sure to get up-to-date on the latest Hollywood relationships. One such possible coupling between the hunktastic Taylor Kitsch and the gorgeous Rachel McAdams has sparked a questions since the two so-starred in the second season of HBO's True Detective. So let's get it straight, are Rachel McAdams and Taylor Kitsch dating?
Sadly, it doesn't appear to be so. The two were hounded by rumors over the summer, most notably in June when the two were reported by US Weekly to have had a romantic dinner together in Hollywood. Although the story was pretty specific to be just a rumor — the two were said to have had dinner on June 2 at Osteria Mozza — it's always hard to rely on star watchers and unnamed sources for confirmation of anything. But that didn't stop that anonymous person from telling the tabloid the two were "serious" and "really into each other."
The romance then started to sound a bit more likely when, in October, McAdams gave a cagey response to ET Online's question about her and Kitsch's relationship status during her rounds of publicity interviews for her movie Southpaw. Instead of just denying the relationship she just called all the speculation "weird" and "bizzare." She did, however acknowledge the two have been friends for years.
Since then, the rumor mill surrounding the McAdams-Kitsch couple have died down. More anonymous sources say there was defninitely more than friendship between them, but once True Detective filiming stopped the relationship essentially ended because neither wanted to be involved in anything long distance.
The source was quoted saying "Taylor isn't willing to pull up stakes and move to L.A." Kitsch lives in Austin, Texas. And as for McAdams, the "insider" source reportedly told the National Enquirer that, "As much as she adores Taylor, she has no time for a long-distance relationship."
Too bad. Perhaps we'll catch a glimpse of the two reuniting at this year's Academy Awards.