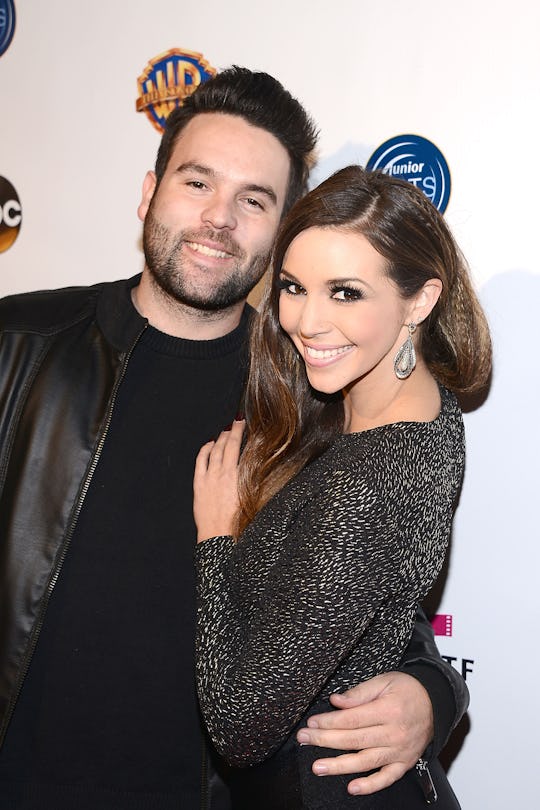 Araya Diaz/Getty Images Entertainment/Getty Images
Are Scheana & Mike Shay Still Together? The 'Vanderpump Rules' Duo Might Be In Trouble
When Vanderpump Rules started, Scheana Marie was like the missing scandalous link connecting it back to its mothership, The Real Housewives of Beverly Hills. Her relationship with Brandi Glanville's ex, Eddie Cibrian, was a point of connection between the two shows that created a natural transition from the drama on RHOBH to the drama at SUR. But Scheana grew a lot in that time and ended up marrying her longtime boyfriend, Mike Shay, in Season 3, though that relationship has been plagued with its fair share of problems and they might not be out of the woods yet. But are Vanderpump Rules stars Scheana and Mike Shay still together?
Things were rocky for Scheana and Mike throughout the show's fourth season as they dealt with Mike's struggle with addiction, though it looked as though they were working through things. Just last year, Scheana assured Entertainment Tonight that though things were difficult, they were "doing amazing," and their posts on social media seemed to reflect that. Times were tough, but Scheana and Mike appeared to be handling things together. However, recently there were reports that things were not going as well as they might have seemed. While Scheana and Mike are technically still together, it doesn't look like their relationship is currently in a great place.
TMZ initially reported that Mike was missing just a few days ago on Nov. 4. A source apparently told the site that Mike had not returned home for several days and Scheana was worried, especially because of his history with prescription drug abuse and because a friend of theirs had recently passed away. She couldn't get into contact with him, so she cancelled his credit cards, which is when Mike allegedly cleared out their bank account and disappeared. Though Mike has been sober since January of this year, there are fears that he could have relapsed.
Social media isn't providing any solid information, either. Mike's last posts on Twitter and Instagram date from several days ago, and everything prior to that seems fairly run of the mill — a promo for upcoming events, and pictures of himself and Scheana. For her part, Scheana has posted over the last several days, but seemingly nothing related to her relationship with Mike.
While right now there is no confirmation from either Scheana or Mike about the status of their relationship, rumors about a separation or divorce are floating around. Only time will tell how the situation will unfold.