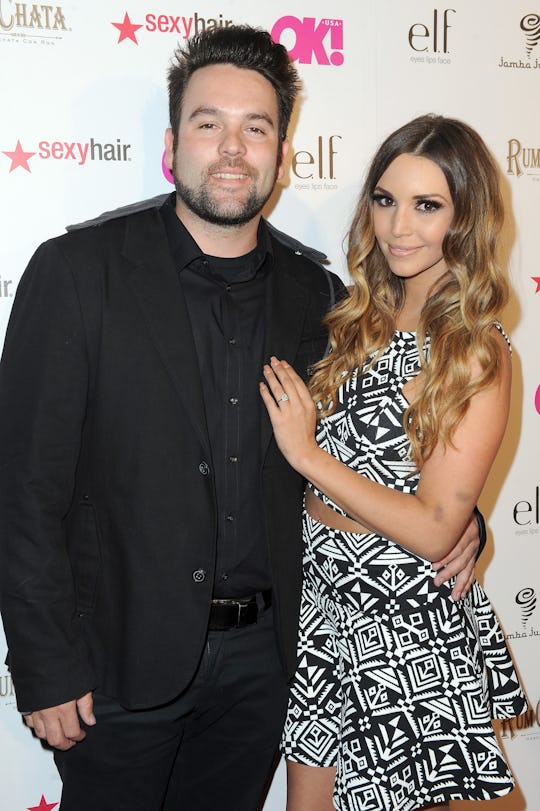 Angela Weiss/Getty Images Entertainment/Getty Images
It's The End Of The Road For Scheana & Shay
Things were rocky between Scheana and her husband Mike Shay after they tied the knot on Vanderpump Rules, and it seemed like things just got worse between them over the last few years. There appeared to be trouble in paradise and rumors were swirling that they might break up (and even that Shay was missing), so it didn't come as a huge surprise to fans of the show when Scheana filed for divorce in November 2016. But did they follow through on making their separation official? Are Vanderpump Rules' Scheana and Shay still married?
Things are definitely over between Mr. and Mrs. Shay; the statement they released to E! following their initial separation made that more than clear. While they were choosing to split up, they also insisted that their long-lasting friendship wouldn't be too damaged by their decision to divorce.
"While we have made the difficult decision to move forward separately, our story will continue on through the love and mutual respect that we have cultivated throughout our fifteen-year friendship," the joint statement read. "Much of the recent speculation and reporting on our relationship has been misguided, and we have come to an amicable decision on all matters. We might have failed at our marriage, but we are committed to succeeding as friends and will continue to support each other's personal happiness and professional success."
Their co-stars Tom Schwartz and Katie Maloney-Schwartz told Bravo's The Daily Dish that they were surprised to hear about the split because Scheana and Shay always seemed happy, but they were also confident that their friends would emerge from the situation OK. "I think it takes time to get used to not being [together]," Katie said. "Just like in any breakup, not necessarily that there's bitterness, but it just takes some time to sort of adapt to the new way things are."
Though Scheana and Shay tried to make it work at first by attempting a trial separation and going on a second honeymoon, they did ultimately decide they were better off apart. They've remained on good terms, and their posts on social media have made it seem like they're moving on. Scheana recently announced on Instagram that she had begun seeing actor Robert Valletta, and starting a new relationship is a pretty good sign that the previous one is over.
Scheana and Shay's marriage troubles might just be airing publicly on Vanderpump Rules this season, but in real life it seems like things have been finished between them for a while.