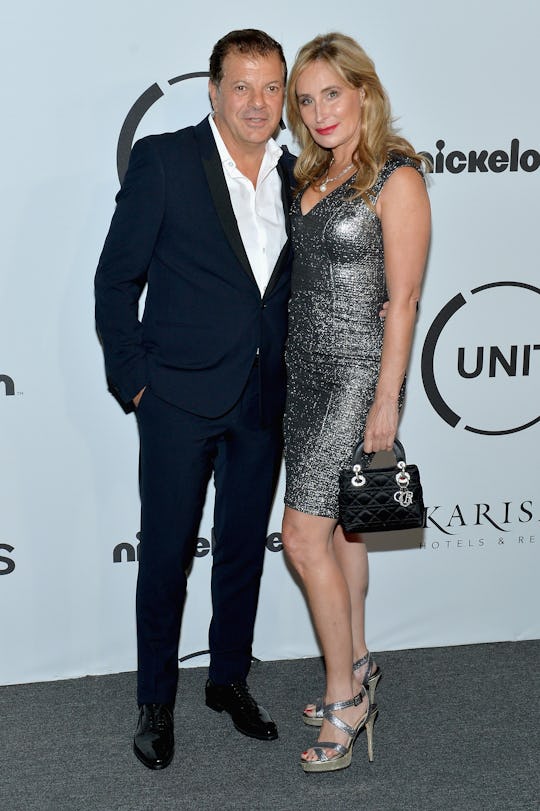 Noam Galai/Getty Images Entertainment/Getty Images
This 'RHONY' Duo May Still Be Going Strong
Last season, The Real Housewives of New York saw Sonja Morgan expertly balancing two lovers: the young hotelier known as "Frenchie" (née Edgar) who moved in with her and promptly began redecorating the townhouse, and Rocco, an older "nightlife impresario" whose romance with Sonja was a little mellower, but who she insisted was playing the "long game." From the looks of the Season 10 opener, it looks like that long game came to pass, but are Sonja and Rocco still together? A little Instagram stalking and a backlog of Page Six stories shed some light on the relationship.
Back in August, Sonja praised Rocco in a tweet for "serving it up, regardless of Frenchie," and in the Season 10 premiere, Sonja confirmed that Frenchie had moved out. It seemed like the pair had split up largely because he was spending a lot of time in Paris. But Sonja didn't seem too broken up about it, and naturally, Rocco, who had been waiting in the wings, stepped up. We saw them out together as Lucy and Ricky Ricardo at Dorinda's Halloween party and Sonja made it clear that he had moved into the main squeeze position in her life. That was in October of 2017. So how have they fared since?
Rocco confirmed in an interview with Page Six a month earlier that he, too, had been dating other women, in spite of the fact that he was doting on Sonja, which sounds like a healthy approach for all parties involved. "I have been out and about all summer long in the Hamptons with models and beauty queens," said Rocco. "I am a southern Italian — we wait for no one except our mothers."
So it sounds like Sonja had an amenable local plus one on hand during the times when Frenchie was in France, and she also got to enjoy her primary relationship with him while it lasted. Meanwhile, Rocco was open to dating other women, even while making time for Sonja.
The pair first met in the summer of 2016, when former Housewife Jules Wainstein set them up on a blind date. According to Page Six, Rocco took Sonja to a benefit hosted by Leonardo DiCaprio in St-Tropez and Sonja later invited him to a hockey game at Barclay Center. (This sounds like an appropriate date effort trade-off, by the way.) They also made an appearance at a high-profile holiday party together later that year.
The last time Sonja mentioned Rocco on Instagram was this past January, when the pair attended The Friars Club together. "Iconic spot in nyc with an iconic guy," Sonja wrote in her caption. It may not be overtly romantic, but her relationship with Rocco has always been more affectionate than anything, and it hints strongly enough at the fact that the pair were on cozy terms at least as recently as three months ago.
As Season 10 kicked off, Sonja was open about what a hard time she had going on and subsequently weaning herself off of anti-depressants, citing weight gain and a generally negative shift in how she felt as side-effects. She spent a solo retreat in Costa Rica to attempt a detox and juice cleanse, where she was able to safely stop taking her meds. In the season premiere, Sonja reported that she felt happy and like herself again. As for where her romantic life will take her this season, it's hard to imagine Sonja settling down with one person. She's always been someone who enjoys a little romantic affection and intimacy with her longstanding platonic relationships and there's nothing wrong with that.
Check out Romper's new video series, Romper's Doula Diaries:
Watch full episodes of Romper's Doula Diaries on Facebook Watch.