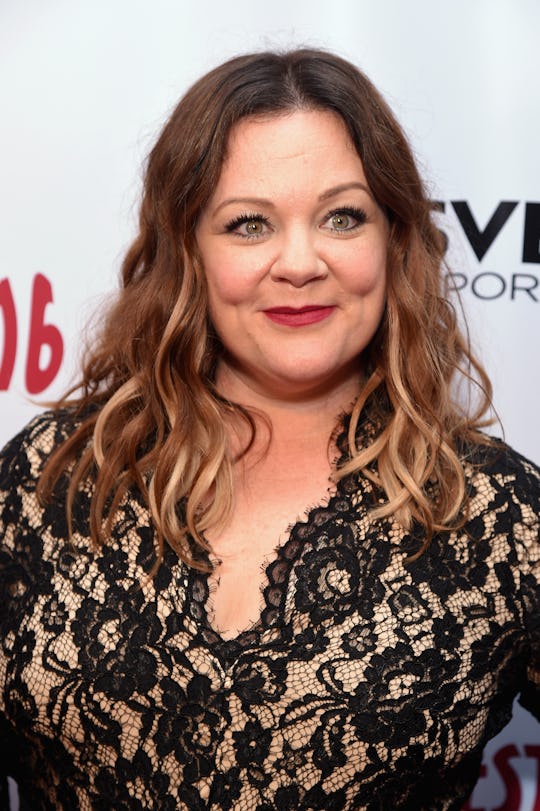 Michael Loccisano/Getty Images Entertainment/Getty Images
Are Sookie & Jackson Still Together In The 'Gilmore Girls' Revival? Not Much Has Changed
One of the biggest fears going into the Netflix Gilmore Girls revival was that Melissa McCarthy wouldn't be back. Her fame has skyrocketed since her days on the show, and early on it looked like she might not be able to return because of scheduling reasons. Luckily she was able to make it work and she'll be back alongside her onscreen husband Jackson Douglas. Sookie and Jackson's relationship was always an important part of the series because fans were there from the start to see them fall in love, get married and start a family. But are Sookie and Jackson still together in the Gilmore Girls revival?
Because initial reports indicated that McCarthy wouldn't be returning but Douglas would be, fans immediately began to wonder how Sookie could be written out of the show. Could she have become a famous chef? Could she have divorced Jackson and left town? Those were possibilities once, but now that her return is confirmed they seem somewhat less likely. While there hasn't been official word about the status of Sookie and Jackson's marriage (and Sookie would be more than justified in divorcing him over that vasectomy mess), there are a few reasons to believe that they're doing just fine.
When filming began, not even Douglas knew what was going on with Sookie and Jackson. "The first scene that I had coming back was with Lauren. And Melissa wasn't there. And we didn't know if Melissa was coming back or not," Douglas told Gilmore News. "And so I kind of explain with a joke where she is." Still, when asked what he believed Jackson was up to in the time between Season 7 and the finale, Douglas said he wanted things to be consistent, nice, and cohesive for his character. "Things would happen, but nothing traumatic that would affect the way today was."
While not revealing enough to be considered a true spoiler, that does seem like a big hint that all is well with the Belleville-St. Jameses. The difficulties in scheduling McCarthy could support this assertion, too. She's back, but still in something of a diminished capacity compared to her presence on the original show. Less screen time means that Sookie is less likely to have a huge storyline. A divorce between her and Jackson would be a big deal that demanded some narrative attention, so perhaps less time on screen could mean less story and less conflict.
But most of all, it feels like the revival is all about staying true to the characters fans loved so much. The most recent trailer shows Sookie just as everyone remembers her: she's still in her adorable chef jackets and bandanas, surrounded by delicious food in what looks like the kitchen of the inn, making a mess as she creates something delicious. Nothing feels out of place or different. There's no way to know for sure until the episodes air, but it seems like not much has changed. That bodes well for Sookie and Jackson.