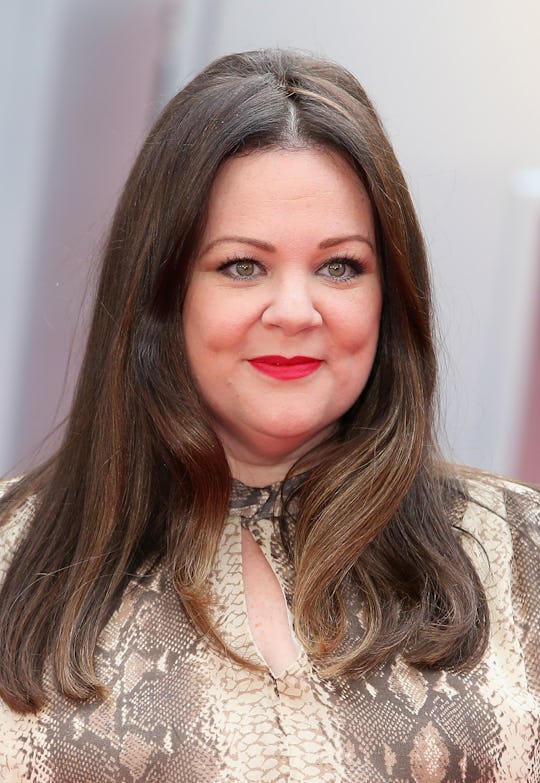 Chris Jackson/Getty Images Entertainment/Getty Images
Are Sookie & Jackson's Kids In The 'Gilmore Girls' Revival? Nothing Is Certain Yet
For a while, it looked like Melissa McCarthy wouldn't be able to return to the Netflix Gilmore Girls revival because of her busy schedule. It was almost impossible to envision Gilmore Girls without Sookie because she was such an integral part of the show. So fans were thrilled when McCarthy was able to fit in an appearance after all. The last time Sookie and her husband Jackson were on TV screens, they were the parents of three young children who would have grown up quite a lot in the intervening years. But are Sookie and Jackon's kids in the Gilmore Girls revival?
Considering Sookie's appearance was so last minute, it's debatable just how much she and her family will play into the plot of the show. McCarthy's scenes were all shot in a day so it definitely doesn't sound like she'll have a huge role in the revival; however, Jackson and the kids could always be around more if the actors were more available. There have been children spotted filming on set, but it hasn't been confirmed whether or not they're part of the Belleville brood. Lane also has young children who will definitely be running around Stars Hollow now that the show is back.
Of the handful of young actors cast for the revival, a few have been tracking their time on the show on their social media accounts. Hunter Wenzel and Mitchell Gregorio are two of the kids in question, but there's no guarantee who is playing who. Gilmore Girls: A Year In The Life isn't even listed on Wenzel's IMDB page, and Gregorio is listed as playing a character named "Brandon." That could mean he's Sookie and Jackson's unnamed youngest child, but he does look a little too old to be playing an eight-year-old. In one trailer, Lorelai refers to Wenzel as "Dewey," so the two kids could just be entirely new characters — unless it's some sort of nickname for Davey?
In another trailer, Rory is shown in a luxe apartment entertaining two small children who appear to be a boy and a girl. Could they be Martha and the mystery third child, or is the quick scene just another red herring? Unfortunately, there's no way to know. Even though Stars Hollow appears to be rife with children these days, it's impossible to tell whose is whose just yet.
Even if they don't play a big part in the revival, though, it seems likely that fans will catch at least a glimpse of Sookie and Jackson's brood. The show has found a way to work in so many callbacks and returning cast members, so there's no way it would leave the entire Belleville-St. James crew unvisited.