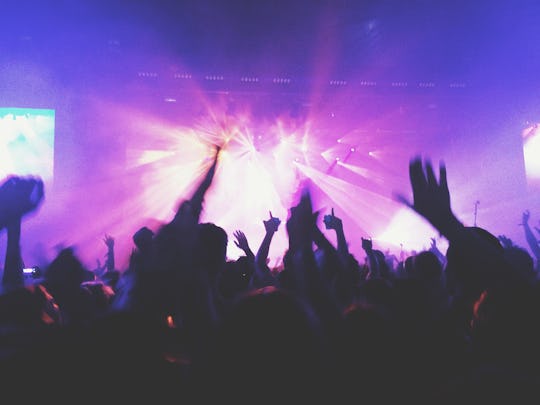 Abigail Lynn/Unsplash
Are There Rules For Clubs Hosting Teen Nights? Parents Need To Ask The Right Questions
In the early hours of Monday morning, Fort Myers, Florida, police reported that they had responded to a shooting in the parking lot of Club Blu. Club Blu was hosting a teen event at its nightclub; officials report that up to 16 people were wounded and two teens, aged 14 and 18, have died as a result of their injuries. No information has be released regarding any suspects. As details emerge about the nightclub and its event, some parents wonder if rules for clubs hosting teen nights exist. Rules regarding teen events at nightclubs vary across the United States, as these establishments must comply with both state law and local municipalities.
A thorough investigation of both Fort Myers' city ordinances and Florida's state statutes did not reveal any specific codes or statutes regarding the hosting of teen events at nightclubs; the City of Fort Myers Community Development Department did not immediately return Romper's request for comment. The only regulations to which nightclubs in Florida must adhere deal largely with the prohibition of the sale of alcohol to or consumption of alcohol by those under the age of 21. Since rules vary for teen clubs throughout the country, parents and teens need to take an active investment to find out what a particular teen club has planned.
On Club Blu's Facebook page, it appears that the nightclub mostly hosts events for adults aged 18 and over — but in the case of Sunday night's shooting, the teen event was advertised for teens ages 12 through 17 with "no I.D. needed."
Club Blu appears to have gone into full damage control mode as its Facebook page has since been unpublished or deleted entirely. Additional photos of flyers promoting events on Club Blu's Facebook page showed a variety of rules regarding admission, including I.D. requirements, dress code prohibitions, and "tight" security:
A since-deleted Facebook post alleged that Club Blu had "armed security" present at Sunday night's teen event. A screenshot of that Facebook post follows below:
While there are specific codes and ordinances surrounding the presence of minors with regards to adult entertainment establishments like strip clubs, there doesn't appear to be any specific laws or statutes in Florida about teen events at 18-plus age nightclubs. Laws vary by every state and city in the country.
Several online forums for nightclub promoters and owners even talk about about the lucrative business model that such teen events can provide nightclub owners, as there is very little overhead since no alcohol can be served, and cover charges are just pure profit for the clubs. On a discussion forum at Nightclub-business.com from 2008, a member named Intensity wrote of the challenges with teen club events. that
Teen clubs can be very lucrative... Most people... assume it is a piece of cake since no alcohol is involved and you are dealing with kids. Nothing could be further from the truth. Almost every teen club I have ever seen ended up dwindling into a gang infested poorly ran haven for delinquents. This isn't to say it hasn't be done succesfully [sic], but succesful [sic] teen clubs are the exception for sure.
The online commenter's post echoed sentiments of an Inside Edition investigation into teen clubs in New York, New Jersey, and Massachusetts the previous year that found many club owners weren't following any kind of rules at all. That said, the city of Poway, California, has two specific ordinances regarding teen centers and teen night clubs. Rules for these kinds of events seem to be as varied as the clubs themselves.
Connect With Kids, an industrial media company that produces educational content for parents and educators, encourages parents who are thinking about letting their teenager attend a teen club event to check out the club for themselves. Parents should ask questions of teen clubs about the music that will be played, their dress code, security provided, and about any of the activities planned for the teen club night.