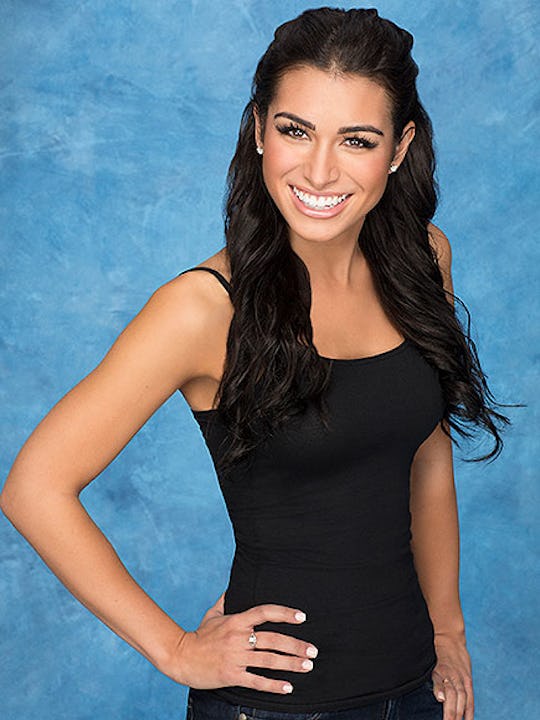 Craig Sjodin/ABC
Ashley Iaconetti Returns To 'Bachelor In Paradise' & She's Already Upset About Jared
One of the best things about Bachelor in Paradise, when compared with The Bachelor or The Bachelorette, is that we sometimes get to see relationships develop (or deteriorate) across multiple seasons. Unless you're Nick Viall or Brad Womack, you just don't really appear on multiple seasons of the same show in this franchise. So I was psyched when I saw that several Bachelor in Paradise Season 2 cast members were returning for Season 3. On the August 16 episode, Season 2 alum Ashley Iaconnetti returns to Bachelor in Paradise, and she's already super upset about her former flame Jared Haibon's burgeoning new relationship with Caila Quinn.
An enormous portion of Bachelor in Paradise Season 2 was dedicated to Jared and Ashley's will-they-won't-they courtship. Or maybe it's disingenuous to even call it that – Jared was always very much "meh" on Ashley, romantically, while Ashley was for the most part whole-heartedly, full-stop, capital-L in love with Jared right off the bat. She was totally taken with him immediately, but their relationship never really took off – after a lot of back and forth during Season 2, Jared eventually broke up with Ashley and then they both left Paradise. It was kind of a mess.
When it was announced that both Jared and Ashley would be returning to Paradise looking for love in Season 3, I think we all had the same thought pretty much immediately – here we go with Round Two of Ashley and Jared. Unexpectedly, Jared, who was a part of the initial Season 3 cast in Week 1, quickly made a connection with almost-Bachelorette Caila Quinn after sort-of-but-not-really hitting it off with either Jubilee Sharpe or Emily Ferguson in the first few weeks. Of course, because maximum drama and maximum Ashley I. sobfests is the end goal here, Ashley showed up almost immediately after the two made a connection.
Chris Harrison quizzed Ashley about her relationship with Jared during her intro, and it quickly became very clear that she wasn't over him – and, worse, that she'd be devastated if she walked onto the beach and saw him canoodling with someone else. And lo and behold, she saw Caila and Jared together – and then the other ladies filled her in on what had gone down, particularly that Jared "lit up" around Caila. Jared, for his part, said "it was shocking [and he] was surprised [and] caught off guard," re: Ashley's Season 3 appearance.
Apparently, Ashley and Caila were friends (or at least friendly acquaintances) before appearing on the show. Ashley confronted Caila and revealed that she'd predicted that Jared might be attracted to Caila – and Caila promised not to make a move on him if she did decide to go on Bachelor in Paradise. Uh... oops?
Ashley was not pleased with Caila, who admitted that though she'd once told Ashley that Jared wasn't her type, that all changed once they spoke when she first arrived in Mexico. They shared a very tense hug, but Ashley later blasted Caila to Jared, saying that ""Caila ruined everything and she's a backstabbing whore of a friend." Yikes.
Of course, according to promos, Ashley seems set to make some sort of connection with Wells Adams once he arrives in Mexico, probably next week. Fingers crossed that he successfully distracts Ashley from the Jared-Caila situation.