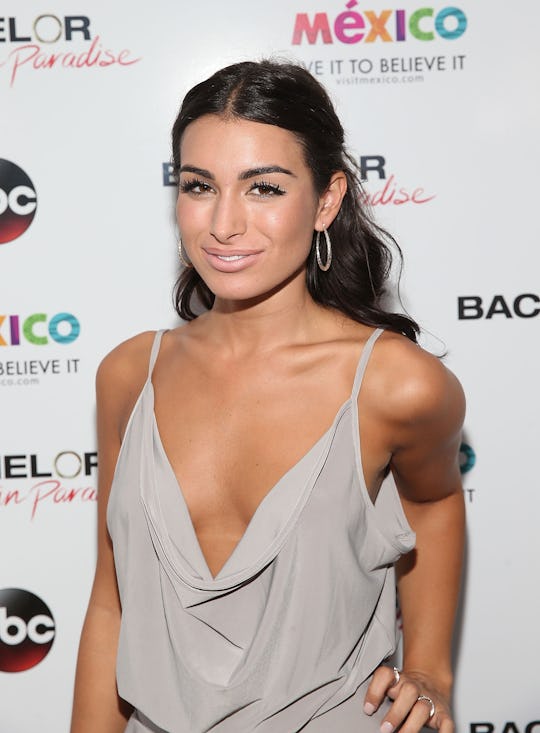 Jesse Grant/Getty Images Entertainment/Getty Images
Ashley Iaconneti's Instagram Shows The 'Bachelor' Star Is All About Empowerment
Ashley Iaconetti just touched down in paradise (AKA, is basically imprisoned on a resort in Mexico) for her third shot at finding love on TV in front of an adoring (...ish) public. After getting dumped on Chris Soules' season of The Bachelor, she returned for Bachelor in Paradise Season 2, where she got dumped by Jared Haibon. She briefly tried to rekindle their flame at Jade and Tanner's wedding, but in light of that failed attempt, she saddled up and came back for yet another season of Bachelor in Paradise and possibly another chance with Jared. Ashley I.'s Instagram, however, proves that she's anything but desperate.
Determined? Yes. But also powerfully self-aware, honest, and accepting of herself as a woman in process. Even though Ashley I. and Jared weren't meant to be, the friendship that lit her torch for him for so long remains evident on her Instagram feed. The two are still super close, and considering the glimpses we've seen of this upcoming season of Bachelor in Paradise, in which Ashley I. falls for Wells Adams and Jared falls for Caila Quinn, it seems like she and Jared can finally settle into their platonic dynamic. Plus, Ashley I.'s Instagram feed is full of playfully self-deprecating single lady self-love.
Lesson 1: Your Friends Are Everything
"The Christina Yang & Lexi Grey to my Meredith. #greysanatomy #love#bestfriends," Ashley captioned this pic, proving that she knows how to decompress with tequila and dance parties even without Mexico and boys.
Lesson 2: Stay Cool With Your Exes...
"Nothing like spending Memorial Day Weekend with two guys who dumped you on national TV," Ashley quipped of spending the holiday weekend with her two exes Chris and Jared during an event at Foxwoods Resort and Casino.
...Like, Really, Really Cool With Them
"Once upon a time (AKA a year ago today), a girl who thinks she's a princess met a prince with a killer jawline. They didn't live happily ever after in the traditional sense, but they did become great friends. 🤗 (Sorry I posted a bad hair pic of you, @jaredhaibon.)" Ashley posted with her fling-turned-friend. Yeah, it definitely seems like she's moved on. Exhibit C?
Don't Be Afraid To Tease Your Exes, Either
"If it helps my hair and skin, maybe it can help him with his patchy beard," Ashley wrote of Jared in a sponsored post for the gummy vitamin supplement she advertises on Instagram. Ya got burnt, Jared.
Lesson 3: Embrace Your So-Called "Flaws"
Ashley is well-known at this point for being something of a weepy Bachelor contestant. But what's great about it is that she embraces the identity herself. "Normally I cry on @chrisbharrison's shoulder, so I decided to switch it up and smile!" she captioned this post. And as for her reputation for being a little clingy?
Ashley fearlessly confronts that, too, with this post captioned, "When I try to love someone..."
Lesson 4: Don't Let Men's Opinions Of You Change Your Opinion Of Yourself
...Even if that man is your dad. "This is my dad's expression towards me 90% of the time," Ashley captions this selfie. Notice how not even his exasperation dulls her shine.
Lesson 5: Be Unapologetic In Your Outfit Choices
This patriotic get-up is confidently captioned, "#Trashley."
And this one honors the jelly shoe lover in us all: "Today's outfit is inspired by my 3rd grade self."
So take a few notes from Ashley's book and perhaps you, too, could have the awe-inspiring guts of a woman who goes after the same guy on national television three times in a row.