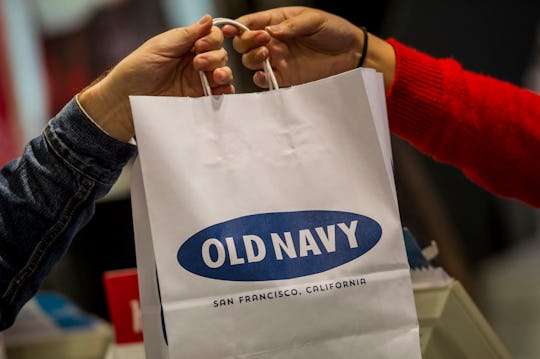 Bloomberg/Bloomberg/Getty Images
You'll Get Dressed To Leave The House Someday, So Shop Old Navy's Epic Sale
Even if you plan to continue rotating through the same four workout pants you've been wearing for the better part of quarantine, some deals are too good to pass up. Right now, the Old Navy spring 2020 sale is happening online and they're offering up to 50% off items until May 4. There's even some discounted loungewear, if you want to add a few new pieces to your rotation.
Every product at Old Navy is literally discounted in some way right now, but anything falling under this promo are serious steals. Their famous already-inexpensive basic flip-flops are under $4, layering tank tops for $6, men's "Go-Dry" tees for $8, and toddler leggings for $5 (like these adorable tie-dye ones). One of the best things about this sale is that unlike typical deals like this, it includes current styles, not just last-season clothes. So, you can definitely stock up on things to wear when cold weather rolls around again while also gearing up for hot summer days.
It's easy to get stuck in the quarantine rut where you've stopped enjoying things like putting together outfits and getting dressed up (because you literally have nowhere to go), but with the right pieces you can still feel like yourself and be comfortable at the same time. Plus, a lot of those pieces will transition nicely into life after quarantine (whether or not the same can be said about your leggings is TBD).