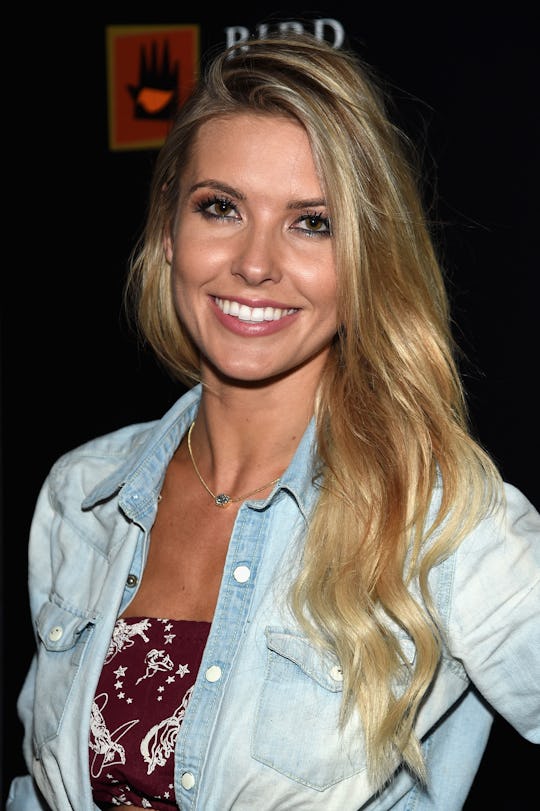 Getty Images
Audrina Partridge Announces Her Pregnancy With A ClearBlue Ad
It's official: Audrina Partridge is pregnant. The Hills star announced her pregnancy Friday on Instagram and managed to plug ClearBlue, the brand of pregnancy tests, while doing it. Talk about multitasking. She captioned her photo "I finally figured out what to get Corey for Christmas! #babyontheway #ClearblueConfirmed #ad," joining the ranks of other celebrities like Jessica Simpson and Kendra Wilkinson who also endorsed the pregnancy test.
This will be Partridge's first child with her fiance Corey Bohan. She told Us Weekly that she's ready:
I asked him to have a look at the test and make sure I wasn't seeing things! You never really expect it to say 'Pregnant.' He had a big smirk on his face and was really happy about it.
She also added that she's only two months in and is sticking to her normal routines. She told Us Weekly, "so far, my bra has just gone up a size! I still work out and go about my normal routine. I just get tired easily." Bohan and Partridge announced their engagement last month.
Partridge is not the only celeb who's announced their pregnancy with ClearBlue:
But it's not just celebrities who use ClearBlue's hashtag #ClearBlueConfirmed to announce that they're expecting. ClearBlue encourages their entire audience to use the hashtag.
Welcome to the club, Audrina!
Image: Jamie McCarthy/ Getty Images