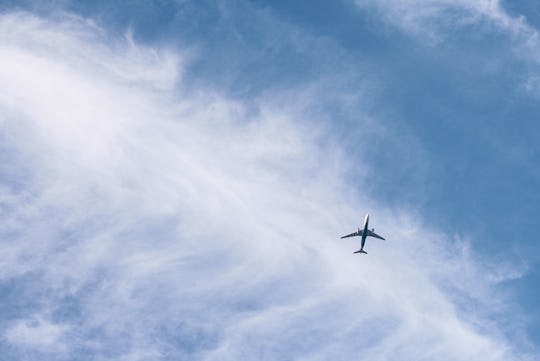 Authorities Investigating Colombia Plane Crash Which Was Carrying 72 Passengers
According to an early-morning report by local officials and the Associated Press, authorities in Colombia were responding to a plane crash on Tuesday that was reportedly carrying some 72 passengers on board at the time. Just before midnight Monday, the AFP reported that the downed airliner was carrying Brazilian football players, with authorities telling several outlets that the players were finalists in the South American football championship. Around the same time, the official Twitter account of the José María Córdova International Airport in Rionegro tweeted that the team on board the aircraft was the beloved Chapecoense Real.
Airport officials tweeted that airport emergency crew were on site to assist authorities wherever necessary. "According to first reports, the aircraft ... [was carrying] 72 passengers and nine crew members," they wrote. "Authorities are already [on the scene]."
Officials further confirmed the aircraft as LAMIA Bolivia flight CP2933 and noted that "Apparently, there are survivors." Later updates from emergency crew confirmed that there were reportedly at least six survivors.
Colombian newspaper La Libertad reported earlier on Monday evening that plane initially disappeared before crashing near the municipality of La Union, Antioquia. "The plane was lost in eastern Antioquia," Ivan Vieira, an emergency official, told the paper. "The [then] plane crashed on El Gordo hill. We do not know which hospital they have [the survivors] in."
Journalists stationed at the airport were reportedly told of the accident two hours after it was scheduled to come in at 9:30 local time.
First responders to the crash site initially had trouble accessing the plane due to inclement weather conditions, according to airport authorities. "Access ... is only possible by land," they tweeted.
In Medellin, the airport's host city, Mayor Federico Gutierrez issued comments about the crash during an interview with Blu Radio, according to The Times of India. "It's a tragedy of huge proportions," he said.
According to reports, Chapecoense Real was scheduled to play against Atletico Nacional in the Copa Sudamerica finals on Wednesday. Initial reporter photos of the crash scene seemed to confirm the team's presence on board the aircraft at the time of the crash, with the team logo appearing in at least one image, though the photo was not confirmed by authorities immediately as authentic.
A chilling video posted by one Twitter user appeared to show the moment the airport's radar lost contact with the plane. As of yet, authorities have not revealed what may have caused the crash or the names of any possible survivors. Unified Command Post authorities, charged with responding to the crash site, issued warnings to local community members to keep their distance and warned trucks against taking to the road at once, fearful that it might give out in the bad weather. They added that several emergency response agencies were working together on the scene.