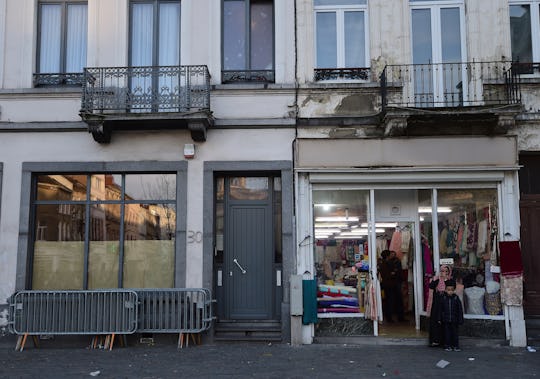 Authorities Launch Six Raids In Brussels As Part Of Search For Paris Attack Network
In an effort to capture the known associates of one of the suicide bombers responsible for the Paris attacks that killed 129 people last week, Belgium officials launched six raids in Brussels on Thursday, according to the Associated Press. The raids are linked to Bilal Hadfi, one of the three attackers at the Stade de France. Hadfi was a resident of France, though he had spent some time living in Syria. Belgium authorities said the search for Hadfi's close associates took place in the Molenbeek and other areas around Brussels on Thursday.
UPDATE: Thursday the Paris prosecutor announced that Abdelhamid Abaaoud did die in the raid in Saint-Denis Wednesday morning. One suspect is still at large, CNN reported.
EARLIER: The Brussels raids are part of an extensive search going on throughout Europe for more information about the network of attackers who set off at least six explosions that devastated Paris last week, killing 129 people and leaving more than 350 wounded. Earlier this week, the hunt for Abdelhamid Abaaoud led French SWAT and counterterrorism teams to conduct a raid in Saint-Denis, a suburb of Paris, and resulted in a gun battle and suicide bombing that left two people dead. The whereabouts of Abaaoud, who is thought to be the mastermind behind the Paris attacks, are currently unknown.
According to Al Jazeera, the Belgian raids came after the country's government defended itself against criticism over the role its poor security played in the Paris attacks. French authorities said that the network of suicide bombings had been planned and organized from Brussels.
Image: EMMANUEL DUNAND/Getty Images