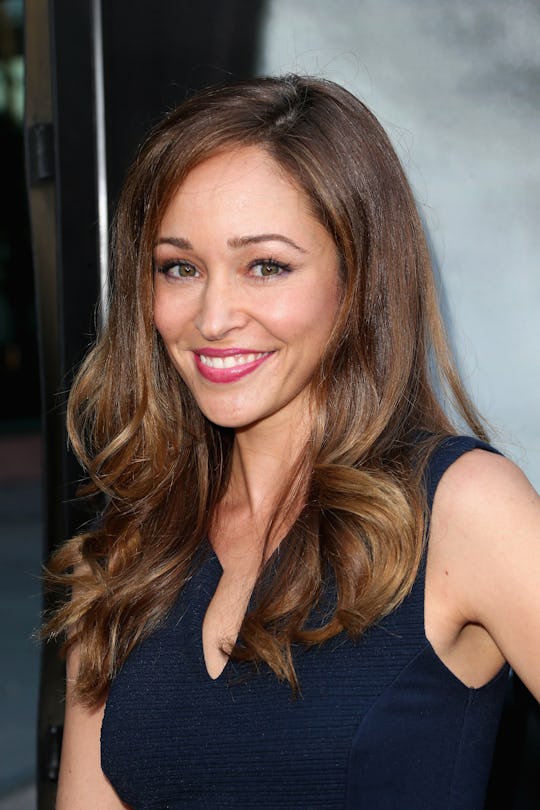 Frederick M. Brown/Getty Images Entertainment/Getty Images
Autumn Reeser Says Motherhood Has Helped Her Trust Her Instincts In Her Career
Being a parent can keep you on your toes. While not necessarily as relatable, a career as an actor in Hollywood can be equally unpredictable. Autumn Reeser, who is both a mother and an actor, knows that to be true better than just about anyone. Juggling two full-time jobs requires operating on a level of multi-tasking that most of us can only dream of. Though, through the hectic lifestyle, Autumn Reeser says being a mother has helped her career and taught her to trust her instincts.
Reeser first rose to prominence as Taylor Townshend in The O.C., the type-A high school student who swooped in as a lead in Season 4 following Mischa Barton's departure from the show. Her knack for comedic timing and heartfelt acting made her an instant favorite, even if you still couldn't believe they killed off Marissa Cooper.
More recently, Reeser has starred in the critically-acclaimed Sully, she has been the leading lady in five films for Hallmark, and most recently has returned to TV in the shocking and dramatic episodic series The Arrangement on E!, playing a truly comedic light on an incredibly intense show. Now, Reeser is taking on the upcoming gritty action-thriller Valley of Bones, in which she plays a disgraced paleontologist desperate for a redeeming find. Among all of these credits, though, is Reeser's ultimate role, a mother to two adorable sons.
"Being a mother has really helped me trust my instincts," Reeser tells Romper in an interview over the phone. She attributes her instinct and confidence in her choices at work to being a mother, noting that as a mom, "you have to start standing up in the world and advocating for your child." She speaks without an ounce of bullsh*t, and it is clear that motherhood has cleared a path for Reeser to do what she wants, when she wants. "I've been better able to find the stuff that I genuinely want to do, and [projects] I am genuinely interested in."
Reeser's upcoming film, Valley of Bones, is definitely one of those projects that Reeser gets to do because she wants to do it. The film pushes Reeser to step outside of her comfort zone into the role of Anna — a type of character you may not automatically assume Reeser would play. Anna is unpleasant, closed off, and struggling to connect to her son — the antithesis of Reeser's Hallmark characters, and, more importantly, Reeser herself.
"When you're the lead in a romantic comedy, you want the audience to fall in love with you," she notes. But, according to Reeser, Anna is a bit more "difficult to love." She has made some pretty bad choices in the past, and she's not especially interested in being a mother — which is exactly why Reeser liked the idea of playing her. "I wanted that challenge of playing someone who is this prickly and difficult to connect to," she says. So, Reeser trusted her instincts and proved that she could carry a movie in this capacity.
This motherhood instinct and confidence Reeser has manifested both on and off screen is crystal clear when you hear Reeser talk about being a parent. The actor describes life in Hollywood as "the opposite of regular, the opposite of reliable." She says her schedule can easily go from 12 to 16 hour days on set for a month, to not working again for three months. "It's literally something I figure out day-by-day," Reeser says. She describes parenting as a "constant negotiation;" meeting the demands of her career, while also making sure that "my kid gets to have the playdate he wants." And while that may sound complicated and potentially messy, Reeser seems to be handling it with strength, poise, and a mother's instinct.