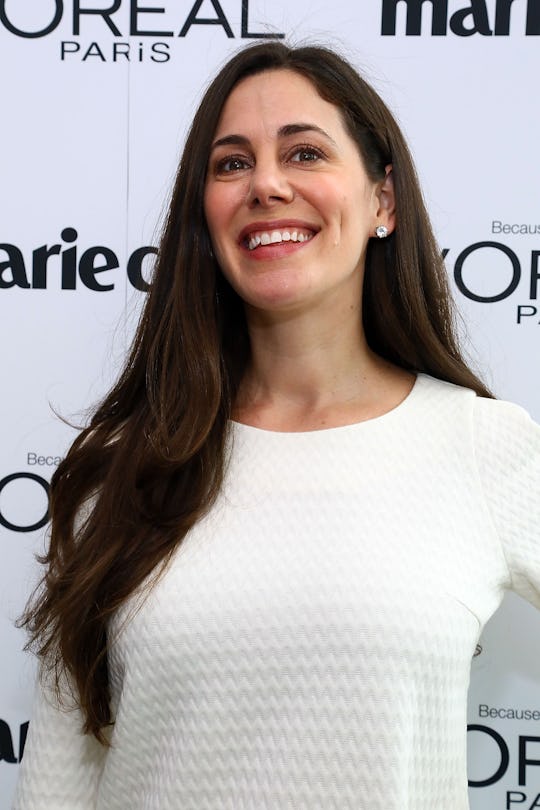 Astrid Stawiarz/Getty Images Entertainment/Getty Images
There's No Being Sneaky With This Baby Around
There are no ifs, ands, or buts about it — being a mom is more than a full-time job. So much so that multitasking essentially becomes second nature and moms are just used to juggling it all. Moms are also masters in the art of improvising and one hilarious example of these finely-tuned skills in action happened a few weeks ago when a mom discreetly breastfed her baby on TV while doing an interview with CBC News and her nursing baby completely blew her cover after a tiny hand popped into the frame.
It wasn't until the last few seconds of the five-minute interview about Barbies new line of dolls with diverse body types that anyone could notice that Rachel Sklar — a feminist media figure and founder of The Li.st, an e-mail listserv and network for professional women — was nursing her 10-month-old daughter, Ruby, according to Hello Giggles.
"CBC emailed Thursday early afternoon and I was home with her with no childcare, so I said I could do it but that she'd be here," Sklar told HelloGiggles soon after the interview aired in early February. ". . . I told them if I couldn't get her down for a nap I'd just nurse her out of frame."
And that's exactly what had to happen because, as any mom knows, when a kid's gotta eat, they gotta eat — even if that means it happens on live TV.
"I thought it went off without a hitch — I didn't realize she'd reached up at the end until they told me after the segment," Sklar continued to tell Hello Giggles. "Her timing was perfect; she did it right when I was signing off. She wanted in on the action."
On Friday, Sklar shared a hilarious GIF of the money shot on Twitter and wrote that her "kid has great timing." She does indeed. Not only has her tweet been shared hundreds of times and has received handfuls of positives responses, but the whole scenario is an amazing statement about normalizing breastfeeding.
During the CBC interview, Sklar proved that even though she was breastfeeding, everything could continue on as normal even if a little human is having her lunch at the same time. It was refreshing, inspirational, and the perfect dose of comedic relief.
The moral of the story: Moms can pretty much do it all and their little ones will never fail to make us laugh.