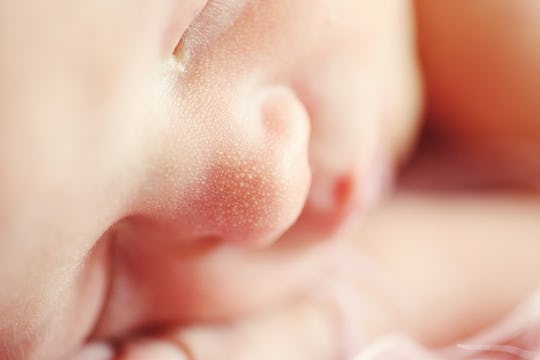 Pixabay
Baby Boxes Are Finally Coming To The UK, & Here's Why They're So Important
I've got to be honest: I love the idea behind the "baby box," or — as it's called in Finland — the"maternity package." (The "maternity package" is a government program that began in Finland nearly 80 years ago. It involved giving every new mother a free box, or a baby starter kit, that contained clothes, sheets, and toys and, oh yeah, the box could double as a bed.) And while the 78-year Finnish tradition still continues — and it made its way to Canada earlier this year — baby boxes are now coming to the U.K. But why are baby boxes so important? I mean, what is so special about a few outfits and toys?
First things first, not everyone in the U.K. is going to get a baby box. (At least not yet.) According to the BBC, a hospital in West London is the first of several hospitals to provide the boxes to new moms, and much like the maternity program in Finland, these boxes will be free of charge. What's more, the U.K. version of the box will be slightly different, i.e. instead of including toys and sheets, these boxes will include diapers (or "nappies"), wipes, a thermometer, clothes, and a mattress — to convert the box into a bed. However, the box itself is what made (and makes) these packages so important. In fact, the box bed was the reason Finland introduced the program to begin with, according to the BBC:
In the 1930s Finland was a poor country and infant mortality was high - 65 out of 1,000 babies died.
By giving mothers improved prenatal care and a place to sleep their newborn babe, this number decreased dramatically, and Finland is now one of the countries with the lowest infant mortality rates.
And, according to the BBC, the boxes are being implemented in the U.K. for a similar reason: the nation wants to discourage parents from sleeping with their infants (aka. co-sleeping), as it is considered to be an unsafe practice by some pediatricians.
However, there is another benefit to the baby box: these boxes give all children, regardless of their families' income level or background, an equal start in life.
These boxes give all children a running start in life. And while these boxes will soon be flooding hospital across the United Kingdom, I have to ask: when are these cool, equality-minded boxes coming to the U.S.?