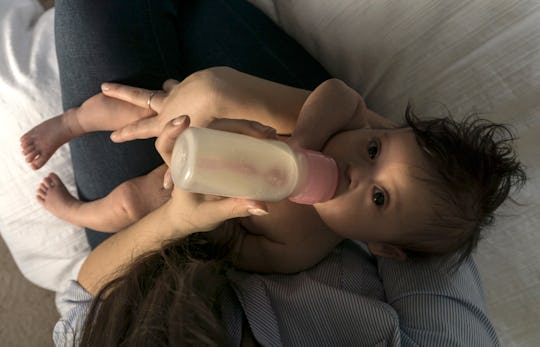 Hispanolistic/E+/Getty Images
21 Baby Names From The 1800s That Are Due For A Comeback
When it's time to pick out a name for your baby, consider going retro. I mean, really retro. The baby names from the 1800s we should bring back will give you major vintage vibes in the best way.
For inspiration, I reviewed the top names of the 1880s list from the Social Security Administration. This list of the 200 most popular names for girls and boys included data from 1,177,165 male births and 1,399,569 female births. It's a fascinating look at the way some names have remained popular over the decades, whereas others have fallen out of favor.
It's these underused names that I focused on, because the 1800s were full of some truly beautiful and classic monikers. Drawing inspiration from nature and history, many of these names are just poised for a comeback. They're a great choice because the names aren't overly common, but they're still familiar. In other words, you're kid won't have to repeat or spell out their name several times during every introduction for the rest of their lives.
Better still, you might be able to draw a connection to these names from ancestors in your own family. Whatever your inspiration, these vintage baby names are well worth your consideration.
This article was originally published on