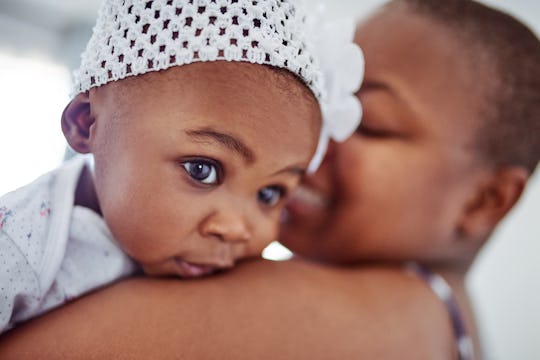 LaylaBird/E+/Getty Images
13 Baby Names That Start With U For Ultra-Cool Bebes
If you're looking for a name that's unique, but not too unusual, then consider the letter U. As the baby names that start with U prove, this letter marks the beginning of some truly gorgeous names. It's a letter that needs more love when it comes to naming, honestly.
Part of the allure of names that begin with U is their rarity. To be embarrassingly honest for a moment, the first U-fronted name I could remember was Ursula. You know, she's the sea witch from The Little Mermaid. Although she's a divine villain, and I'd have no problem naming a kid after her, there are so many more U-names worth considering.
Drawing from epic poetry, Arthurian legends, nature, and so much more, these names that begin with U are definitely worth your consideration. Whether you want to you name your kid after a wild animal or a cool concept, there are plenty of U-fronted names that fit the bill. Plus, the names on this list are generally pretty simple to say or spell, so you kid isn't doomed to a lifetime of misspelled Starbucks cups. Read on for the best names that start with U that won't be out of place in a modern Kindergarten class.
This article was originally published on