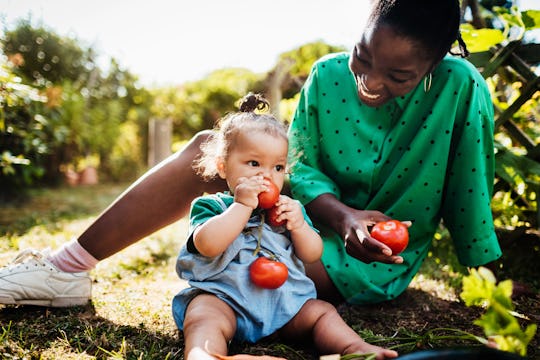 Tom Werner/DigitalVision/Getty Images
12 Baby Names Similar To Claire, For Your Naming Inspiration
Choosing the right name for your kid is one of the most exciting parts of becoming a new parent. It can also cause a bit of stress, because there are so many great names available. Thankfully, these baby names to consider if you like Claire are all gorgeous choices. Plenty of other names have a similar vibe.
Meaning clear or bright, the name Claire has a French origin, according to She Knows. It's also wildly popular. For 2017, Claire was the #49 most popular girls name in the U.S., according to Nameberry. So it's totally understandable if you love the name, but don't want to use it for your kid. Maybe a close friend or family member already has a baby Claire, or maybe you just want something a little different. Whatever the case, these similar names are also worth your consideration. And remember that you can always use Claire as a middle name if you're still stuck on that name.
Drawing inspiration from celebrities, baby name sites, and pop culture, these names are all pretty cool in their own right. Some are as popular as Claire, while others are a bit more under-the-radar. It's a fun mix. Read on to find the perfect name for your baby.