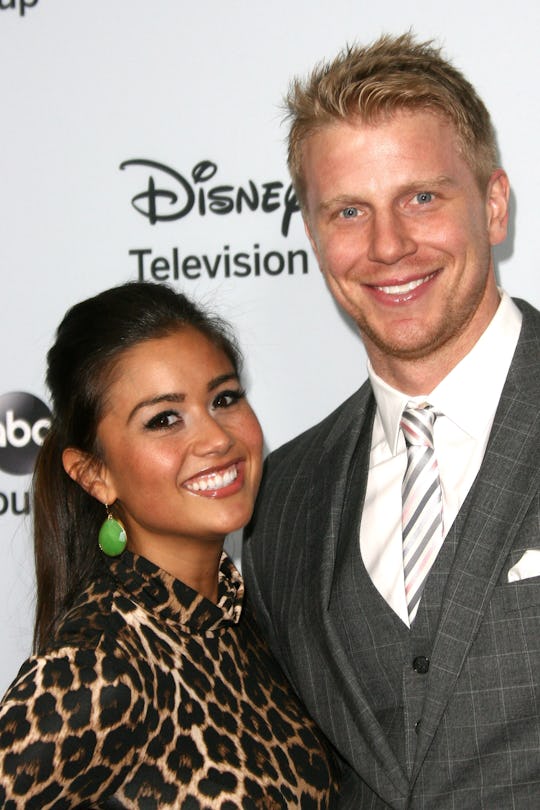 'Bachelor' Sean Lowe & Catherine Giudici Are Pregnant, So Here Are Some Baby Name Suggestions
Good news Bachelor fans! True TV love does exist! And sometimes it leads to a baby. Season 17 'Bachelor' Sean Lowe and Catherine Giudici are pregnant. Lowe posted a photo of himself with his hand on Giudici's stomach with the caption, "It's happening! I'm going to be a dad!" and Giudici posted a similar photo in black and white, with the caption "Hey baby!"
The pair are one of only two Bachelor couples to actually walk down the aisle. Lowe and Giudici's wedding in January 2014 was broadcast in a live TV special on ABC. The two are currently appearing on WeTV's Marriage Boot Camp: Reality Stars. Giudici told People that they joined the show because, "Strengthening your marriage and your relationship is always something you should be doing. A lot of people think that unless you're drowning, you shouldn't have to do anything. But that's really not what it is. We work on our marriage every day."
Lowe and Giudici came under fire earlier this year Catherine's April Fool's Day pregnancy prank. Giudici posted a picture on Instagram pretending that she had a baby bump, which did not go over well with fans. Users responded saying that the post was insensitive to women struggling with infertility. Giudici clarified in a second post with the caption, "It was intended to be lighthearted. My heart goes out to all women struggling with infertility."
This time the bump is real, which means Sean and Catherine are soon going to be embroiled in the long and involved process that is naming one's progency. To help them out, here are some baby names they should absolutely consider. You're welcome, Sean and Catherine: