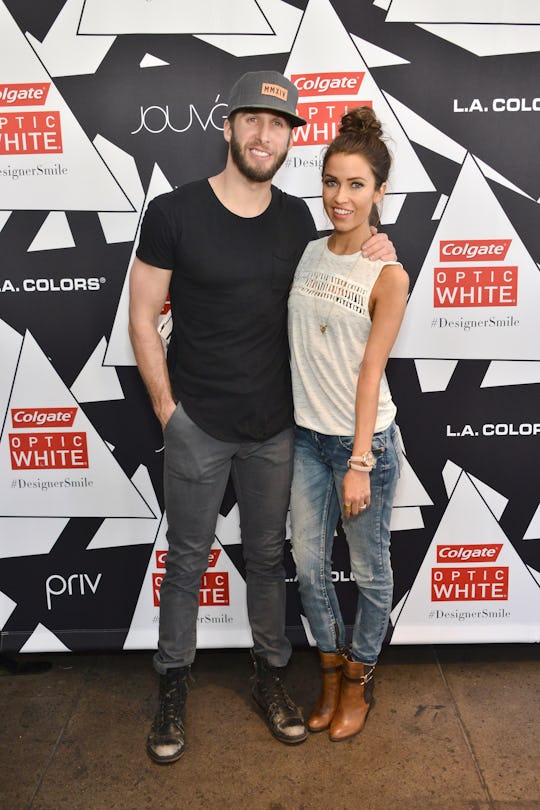 Araya Diaz/Getty Images Entertainment/Getty Images
'Bachelorette' Kaitlyn Bristowe Is Freezing Her Eggs
The future is incredibly uncertain, especially for women in their 20s and 30s. Between figuring out their career, love lives, and personal goals — it can be difficult, especially when nothing is certain. And for women who want to be mothers somewhere in the future but are not sure when that will come into play, they're taking advantage of resources made available — so they can be a mother when they're certain they want to be one. This is one of the reasons why former Bachelorette star Kaitlyn Bristowe is freezing her eggs — and it's inspiring to women everywhere.
On Friday, Bristowe's fiancé of two years, Shawn Booth, (whom she met on her show) took to his Instagram account where he shared the big news to fans and followers of the couple — that Bristowe was freezing her eggs. "Always impressed by her strength & courage, but even more so after these past few weeks!" Booth wrote in the photo's Instagram caption. "Very proud of her for taking control of our future and continuing to empower others!" Booth's encouragement and support for his fiancée is awesome — especially since Bristowe's reasoning behind freezing her eggs was super empowering. "I'm taking control of my future!" Bristowe tweeted to a fan about freezing her eggs. "As a woman, there's always pressure to have babies and this puts my mind at ease for when IM ready."
Bristowe makes an incredible point — at times, women feel pressured to "settle down" and become a mother before it gets "too late." By freezing her eggs. Bristowe, at 31-years-old, is allowing herself to have the option to become mother somewhere down the line — and put her mind at ease until she knows that she is definitely ready to become one.
Bristowe isn't alone — according to E!, former Bachelor in Paradise star Carly Waddell also shared that she, too, froze her eggs in anticipation for her future. "Five years ago they told me they didn't think that I could have kids...now I don't have to worry about that anymore and have the best backup plan in the world," Waddell shared on her Instagram. Bristowe and Waddell not alone either — in fact, women are now freezing their eggs more than ever, according to TIME. It's estimated that roughly 76,000 women will be freezing their eggs by 2018. A 2014 report conducted by Society for Assisted Reproductive Technology also found that more women are also using medical help to have babies than ever before, according to CNN.
Bristowe is just one of the many women making the decision to freeze their eggs for an empowering reason. She's taking control of her life and her decision to become a mother when she is ready, and that's pretty amazing.