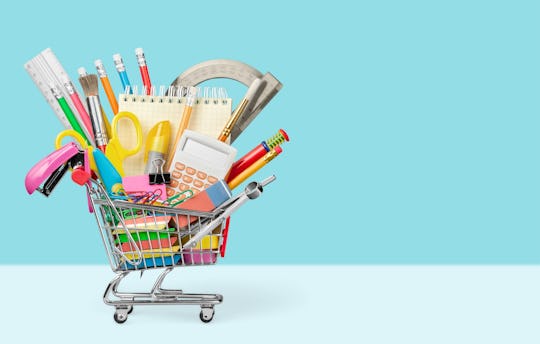 BillionPhotos.com/Fotolia
Back To School Sales Of 2016, Because Saving Money Saves Your Sanity
Back to school season is in full swing, and with it comes the rush and stress of getting your kids prepared — both physically and mentally — for another year. For many parents, especially those with multiple school-aged kids, the weeks leading up to the first day can be stressful. School supplies aren't cheap, and in some cases, families can't afford to buy their kids what they need. Other families go overboard, breaking their budget on supplies and clothes for their kids. Luckily, there are tons of stores offering back to school sales for 2016, and it will be well worth it to save some cash this school year.
According to the National Retail Federation's Back-To-School Spending Survey in 2015, most families with kids between kindergarten and twelfth grade plan to spend an average of $630.38 in electronics, school supplies and clothes for their kids. And although spending is down from previous years, those numbers aren't exactly encouraging for parents looking to cut back on costs.
Looking through some of these sales, as well as waiting until stores roll out their last minute clearance prices, is one of the best ways you can shop smart and get everything your kids need for school, from markers and notebooks to lunch boxes and clothes.