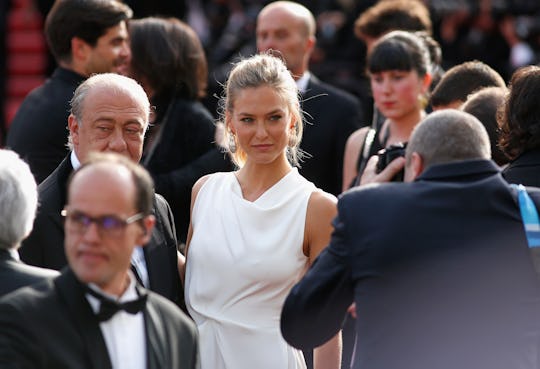 Bar Rafaeli Is Pregnant, & You Have To See The Adorable Announcement
New Year's Eve 2015 wasn't just about saying goodbye to one year and ringing in a new, it was also about babies. Supermodel Bar Rafaeli is pregnant with her first child with husband and longtime love Adi Ezra, according to an adorable announcement on her Instagram. The Israeli native, who is well-known for her stunning 2009 Sport's Illustrated Swimsuit cover (and for dating that one actor named Leonardo DiCaprio, but that's neither here nor there), shared a New Year's Eve-themed post on her Instagram account, showing off a positive pregnancy test with the caption "2016 is going to be like.. 👶🍼Happy & Healthy New Year!".
The pregnancy bookends a happy and memorable year for the supermodel, who married Adi Ezra in a stunning ceremony in her home country of Israel on September 24. Before announcing her pregnancy, Rafaeli shared a photo montage of her wedding day, obviously thankful for all 2015 had to offer. Of course, the year wasn't without tribulation either, as Rafaeli recently made headlines for allegedly failing to report significant income and earnings on her taxes. The model was investigated for tax evasion in by Israeli tax officials, claiming she failed to include luxury items.
That has to the farthest thing from Bar Rafaeli's mind now. (Tax evasion, smax evasion, am I right?) Their 2016 is sure to be an exciting one! Mazel Tov!
Images: Tristan Fewings/Getty Images