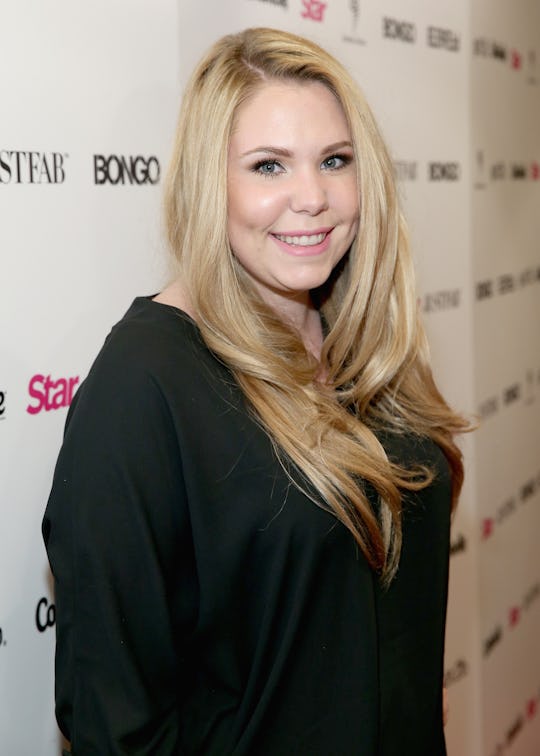 Jonathan Leibson/Getty Images Entertainment/Getty Images
People Are Slut-Shaming Kailyn Lowry For The Most Screwed Up Reason
Being a mom isn't easy. Every day moms are shamed for the most ridiculous of things — from what they let their children eat to what they let them watch on TV. The last thing that moms should be shamed for is their relationships (or lack there of). Teen Mom 2 star Kailyn Lowry knows this all too well. Her three sons have three different fathers. But bashing Lowry for having kids with multiple partners is something that no one should be doing and is frankly nobody's business.
Yes, Lowry has chosen to make her private life pretty public in the past few years when she decided to appear on the second season of 16 and Pregnant so many years ago — but that decision shouldn't make her the object of public scrutiny. How did we get to this point where people are now so cruel to someone who has done nothing wrong?
Audiences were first introduced to Lowry on the show when she had her first son, Isaac, with her then-boyfriend Jo Rivera. Cameras were there for Isaac's birth and the demise of their relationship in the following episodes. During Season 4 of Teen Mom 2, Lowry then met ex-husband Javi Marroquin and were married shortly after in November 2012, according to The Hollywood Gossip. A little over a year later, Lowry gave birth to their son, Lincoln. The two divorced in 2016.
Five years later, Lowry welcomed her third son — who she's adorably calling Baby Lo for the time being — in July with ex-boyfriend Chris Lopez. Becoming pregnant with Baby Lo was even a surprise for Lowry, who announced her third pregnancy earlier this year. "I know this isn't an ideal situation but I know everything will be OK," Lowry wrote in a blog post in February, according to Us Weekly.
After going through all of that, Lowry is currently single and seems to really be loving her life. One look at her Instagram account shows she has single parenting on lock and could not seem happier.
People have got to stop being cruel to Lowry, whether it's on her Twitter posts of photos on Instagram. On one of the above Instagram photos, one user wrote, "So sad 3 kids all with different dads. At least 2 of them love their kids but not so sure for the little ones. Maybe you need to realize it is time to stop unless you are getting money this way. So sad." Not only is it none of that person's business now Lowry is living her life, she is not an anomaly. Before penning a cruel post, look at these stats.
One 2011 study found that more than one-quarter of mothers in the United States with more than one child had some of those kids with different men, according to TIME. And the Census Bureau reported in 2014 that one in six parents in the United States have biological children with more than one partner, according to the Institute of Family Studies. Furthermore, a 2016 Census Bureau report found that the majority of children (69 percent) live with two parents. While the rate of divorce is declining, 73 percent of Americans now believe that divorce is morally acceptable (take that, haters) making the acceptability of divorce hit an all-time high.
Not only is Lowry not alone in her experiences, but more and more people are becoming accepting of them — which is another reason why bashing Lowry is just ridiculous. While judging is sometimes easier than accepting or tolerating someone else's life choice, leave Lowry alone. Seriously. She seems to be doing just fine without the input of everyone else.