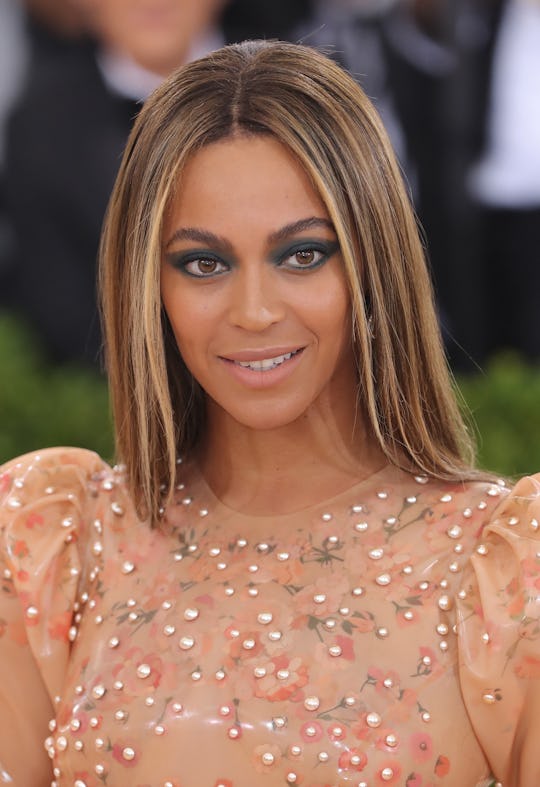 Neilson Barnard/Getty Images Entertainment/Getty Images
'Becky With The Good Hair' Mystery Has Finally Been Solved & It's Sadly Not That Exciting
Put down your pitchforks, everybody, the witch hunt for Becky With The Good Hair is over. There have been rumors swirling for a while now that Beyonce's now iconic song "Sorry" was actually about Jay-Z's alleged extra-marital affair. Ever since the song dropped back in April, the Beyhive has been trying to figure out who, exactly, "Becky" really was. It turns out, though, that the "Becky with the good hair" mystery isn't all that exciting.
After Lemonade's visual companion dropped on HBO back in April, it was theorized that "Becky" could be anybody from Rita Ora to relatively unknown designer Rachel Roy. The main song writer for "Sorry," Diana Gordon, has now sadly confirmed that Becky isn't any of these candidates. In fact, Becky isn't anybody at all. In an interview with Entertainment Weekly, Gordon revealed that she had laughed off the initial speculation when Lemonade first debuted.
"This is so silly," Gordon said. "Where are we living? I was like, 'What day in age from that lyric do you get all of this information?" She then asked the outlet, "Is it really telling you all that much, accusing people?'"
When asked if Beyonce was affected by the Becky phenomenon, Gordon revealed that she didn't think the powerhouse singer "expected" the strong reaction to the line. Gordon revealed she visited Bey during the singer's Formation World Tour where "[We] had a pyjama party; we laughed; we danced; and we hugged it out" instead. Pyjama parties and dancing are definitely the best ways to deal with annoying rumors about your personal life. Gordon didn't ask her collaborator about the song too much after that, because she said she "wanted to give her space."
Working on Beyonce's Lemonade is far from Gordon's only accomplishment. The Queens born singer-songwriter has been releasing music under her EDM stage name Wynter Gordon for years and has worked with impressive names like Jennifer Lopez and Flo Rida throughout her career. She dropped her first ever single, "The Legend Of," as Diana Gordon last week and is planning on releasing new music later this year. She's excited to release her own music, as opposed to writing for other artists.
Gordon, though, is appreciative she got to work with an artist as prolific as Queen Bey. In the same EW interview, she noted,
If it's not going to be me saying it, and the one person in the world who can say it is Beyoncé, I was f****** happy. With Beyoncé, I feel like the songs we worked on were specifically for her.
So even if "Becky with the good hair" isn't any of the famous suspects, it's still a great line to sing along to, if nothing else.