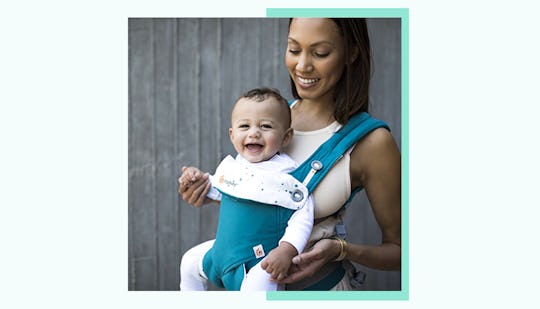 Amazon / Bustle
The Most Genius Baby & Toddler Items From Amazon's Black Friday Sale
The biggest shopping weekend of the year is here, and not only are the best Amazon Cyber Monday deals on baby and toddler products on Amazon guaranteed to make you a more efficient, money-saving shopper, they also have another amazing superpower: the power to relieve you of all Black Friday shopping duties.
(Not an Amazon Prime Member? Sign up for a free 30-day trial to make sure you get the best deals during the biggest shopping weekend of the year!)
Because, let's face it: Black Friday shopping is a lot of pressure. You're recovering from Thanksgiving, possibly decorating and getting ready for more holidays to come, and on the one day you are supposed to able to relax, you're being told to get your shop on. Maybe you're the kind of smart shopper who likes to score deals on both days — but if Black Friday isn't your thing, there's no need to lose sleep. Curl up on the couch, sip hot cocoa, and wait JUST a few days — Amazon's Cyber Monday baby and toddler deals are going to be just as amazing.
From bouncers and swings to bibs and the best baby books, there's so much great marked-down baby and toddler merchandise to score on this popular online shopping day. Mark your calendar — it'll be here before you know it.
We will provide continuous updates on this page as Cyber Monday deals on baby and toddler products roll in. In the meantime, check out this list of baby and toddler products invented by moms who clearly get it and don't forget to update your Wish List.