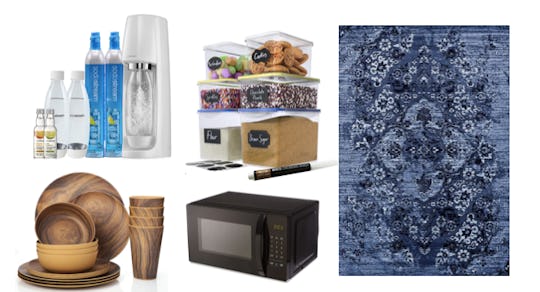 20% Off Sodastream, & More Of The Best Prime Day Kitchen & Home Deals
The best online shopping days of the year are almost here, and that means tons of Prime Day kitchen and home deals are headed your way soon. On July 15 and 16 (a full 48 hours this year, for the first time ever), Amazon Prime members will be able to exclusively shop over one million products at incredible discounts, which will include all sorts of goodies for your home. Been wanting to try a SodaStream or Ancestry.com? Desperately in need of a new vacuum cleaner? Now's your chance to take advantage of some impressive mid-summer discounts.
Exclusively for Prime members, Amazon Prime Day is a great excuse to try out a membership if you've been thinking about getting one. In fact, Amazon is offering a 30-day free trial for new members. Otherwise, the fee is $119/year or $12.99/month, and membership comes with all sorts of cool benefits. We are talking free two-day shipping (or better) via UPS, special deals at Whole Foods, unlimited video streaming, early access to Lightning Deals, and much more.
I have gotten a sneak peek at some of Amazon Prime Day's kitchen and home discount offerings rolling out and am excited to share them with you. The discounts you see below will be active during the sale, so happy shopping, friends.