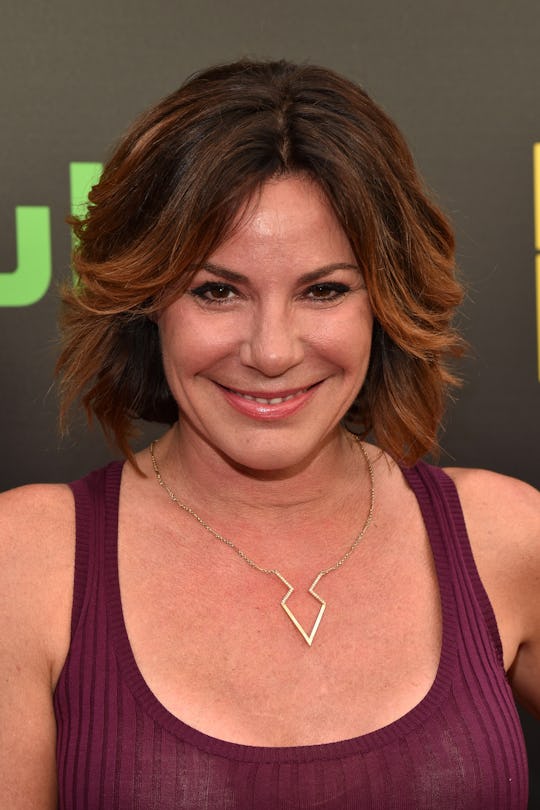 Bryan Bedder/Getty
Bethenny Finally Revealed Her Secret About Tom & Luann On 'RHONY' & It Was A Doozy
Real Housewives of New York has been teasing a secret that Bethenny Frankel has on Countess Luann de Lessep's and her impending marriage to Tom d'Agostino for three weeks now, saying that it could possibly derail the wedding. Personally, I was skeptical. If the fact that Tom had already slept with two of her friends and was possibly still giving his ex-girlfriend gold bracelets while they were dating wasn't enough to put Lu off, then I wasn't sure what possibly could. On Wednesday's episode, Bethenny finally revealed her secret about Tom and Luann. It didn't change a thing, but it sure did cause an explosion of Housewives drama.
Once everyone had settled into Miami and chosen their rooms, Ramona and Carole went to hang out with Bethenny, who let the ladies know that she had some knowledge to drop. That is, not before Bethenny, in an extremely unsubtle move, asked Luann if she and Tom have... an arrangement. Ahem. Luann leaves the room in a huff, offended and appalled by the very question. And that's when Bethenny tells Ramona and Carole privately that she has it on very good authority that Tom was seen making out with "a playboy bunny or something" at the Regency Hotel less than a week before the engagement party.
Oh, and she says she's got pictures to prove it. Bethenny's struggle now seems to be primarily whether or not to tell Luann. Carole cautions, "She's so happy...."
Obviously, we have no way to prove any of this, but it does seem to be somewhat in character for Tom. We can all tell from the previews for the next episode (which will be two whole weeks away!) that she at least tells her something, as Luann is seen crying and walking away and then asking not to be filmed (which is gold star reality television, but still very sad for the Countess). It looks like this Miami trip could end up being more than anyone bargained for.
I can't tell for sure if Bethenny's telling the truth, or if her information is accurate, but if it is, it doesn't look like it's changed Luann's mind a bit. As of right now, the New Year's Eve wedding is very much on.