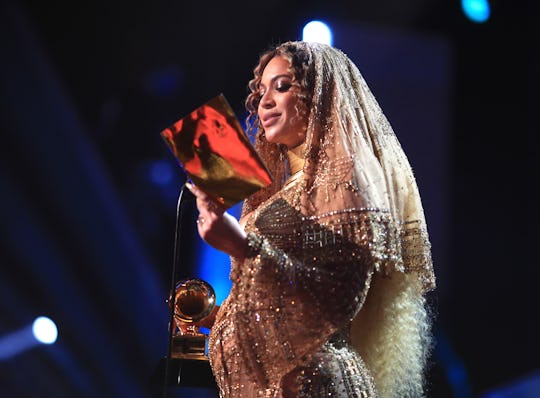 Christopher Polk/Getty Images Entertainment/Getty Images
Beyoncé Is Starting An Arts Scholarship Program
Okay, ladies, now let's get in formation — in an orderly line at the back of the queue for the Formation scholarship, please. On Monday, Beyoncé low-key announced on her website that she would be offering four women one-year scholarships to attend four different art colleges and universities in order to pursue music, creative arts, literature, or African-American studies. According to her website, Beyoncé's Formation Scholars awards will encourage and support young women who are "unafraid to think outside the box" and are "bold, creative, conscious and confident." Will this scholarship root out the next Beyoncé? Maybe not, but that's a pursuit that I can 100 percent get behind.
Beyoncé announced the awards on the one-year anniversary of her album Lemonade's release. Female students (undergraduate or graduate) who are either applying to or already attending the Berklee College of Music, Howard University, Parsons School of Design, or Spelman College can apply for the Formation Scholars award, and one woman at each school will receive it for the 2017-2018 year.
On social media, people are already wondering whether it's too late to change their degrees. Or possibly go back to school. Or maybe change their entire career paths (who, me?).
According to Boston Magazine, a Berklee spokeswoman said each recipient will receive $25,000, an amount recently confirmed by a Howard University Facebook post. All four universities will post information on how to snag the Formation Scholars awards in the coming weeks.
If helping four ambitious women get through university isn't ode to the incredible legacy and power in Beyoncé's Lemonade album, I'm not sure what is. This isn't the first generous act Beyoncé's has carried out in Lemonade's name, either: according to Teen Vogue, she donated a portion of her Formation tour proceeds to Flint, Michigan, last year, and she's continually spread the word of individuals' good deeds through her #BeyGood philanthropic platform.
The competition for an award is sure to be fierce, but the scholarship's recipients will be receiving far more than just one year's funding of their university education: they are winning the right to say, "Beyoncé helped put me through university." If that's not a one-way ticket to any job you ever wanted anywhere, then I'm not sure what is.
Prove to Beyoncé that you've got some coordination (and the smarts and drive and an application to the right university) and you just may be able to say that Queen Bey helped foot your college bill. Godspeed, friends.