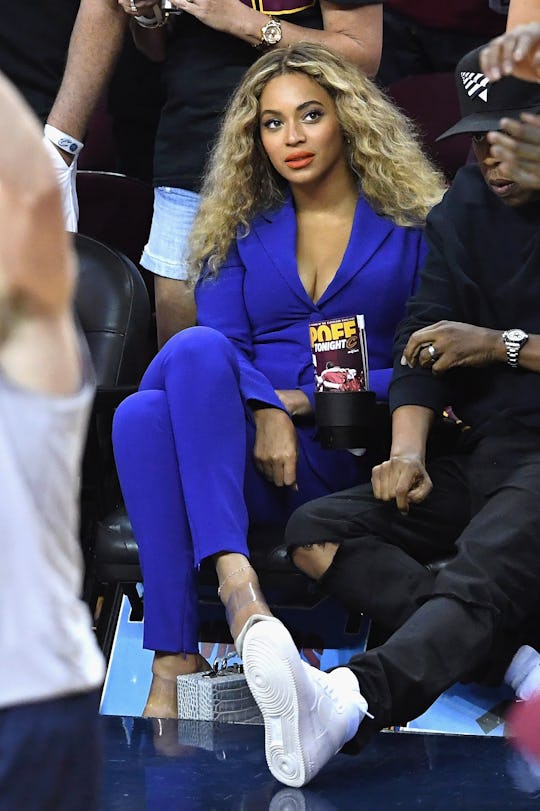 Jason Miller/Getty Images Sport/Getty Images
Beyonce Will Reportedly Perform At The VMAs, Everyone Get Excited
Tonight will be a special night for one very important reason — the Video Music Awards will be airing on MTV. The Video Music Awards are known to be chock full of performances from popular artists and unexpected moments that people will be talking about for days to come. But what will make tonight even better is the news that Beyonce will reportedly perform at the VMAs — whaaaaat?!?!
Yes, you heard that right. Beyonce will reportedly perform at the VMAs — at least, according to Billboard. This could be major, considering that MTV has not included Beyonce in their list of scheduled performers at the awards show, or even hinted that a surprise performance could be coming. So how does Billboard know that Beyonce will perform? According to Billboard, a source told the magazine that Beyonce will perform at tonight's VMAS. And the Los Angeles Times reports that "Beyonce has been in top-secret rehearsals" — but the newspaper did not specify what those rehearsals were for. But perhaps, instead of a performance, Beyonce could be rehearsing a grand acceptance speech?
It would make sense for Beyonce to start rehearsing an acceptance speech. According to Billboard, Beyonce received 11 nominations from the VMAs for her earth shattering visual album, Lemonade. Beyonce is nominated in categories such as: Video of the Year, Best Female Artist, and Best Pop Video. With all of those nominations, it seems clear to me that Beyonce will be gracing the stage at Madison Square Garden at least one point during the night.
But if Beyonce does not take to the stage to perform, the other performances throughout the night will definitely be worth watching. Rihanna will perform and accept the Michael Jackson Video Vanguard Award, and Britney Spears will perform at the VMAs for her first time in five years. According to TMZ, Kanye West will also reportedly have 4 minutes to do "whatever he wants" on the VMA stage. Talk about one very special and unexpected night.
"Anything can happen at the VMAs, any artist can be there...and that's what I think our audience loves about it," MTV President Sean Atkins told the Los Angeles Times.
If anything could happen, then why couldn't a reportedly surprise Beyonce performance happen at tonight's VMAs? It would only make sense for her to do so. After receiving rave reviews for Lemonade — her album released in March — and selling out stadiums during her Formation Tour throughout spring, there is no denying that 2016 is Beyonce's year.
MTV's and Beyonce's spokespersons did not immediately respond to a request for comment.
Be sure to watch tonight's VMAs on MTV, because like the president of MTV said — anything can happen.