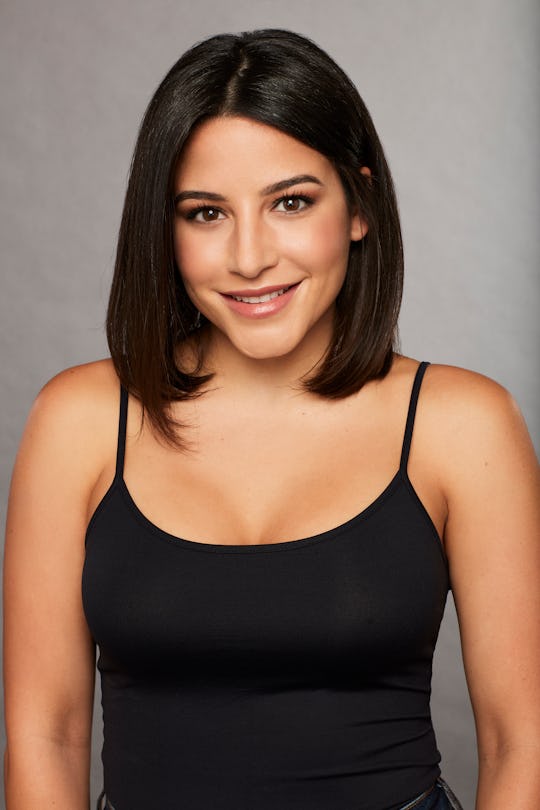 Craig Sjodin/ABC
Bibiana's Twitter Will Make You Love This 'Bachelor' Contestant Even More
I don't know about all of you, but my new favorite contestant on The Bachelor is Bibiana, who let everybody know early on that she's not here to mess around. And a quick look at Bibiana's Twitter proves this Bachelor contestant is as much fun off the show as she is on it. What I'm saying is that I wanna hang out with Bibiana every day. Girl, can we be best friends?
Already in the second episode of the series, contestant roles began to form. Chelsea has emerged as the clear villain, though Krystal is running a close second. Tia and Becca are "nice" women that everyone is encouraged to like and root for. Seinne is elegant and poised and I'm kind of wondering what she's doing on this show. Bekah is different and interesting. And Bibiana is the voice of reason who tells it like it is, even if she might come across as slightly aggressive. She's not being aggressive, she's just being real. Somebody had to tell Krystal to back off. The other great thing about her is that she's been tweeting during and about the show — proving that not only is she beautiful and no nonsense, but she's happy to make fun of herself as well. I'm in love.
In the second episode, while still waiting to get just five minutes of one-on-one time with Arie, Bibiana was fuming. The women had formed a line to see Arie, and at the end of the night when it was Bibiana's turn, she decided seeing him that late just wasn't worth it. "My patience is being trialed," she said, clearly meaning "patience is being tried." On Twitter, however, it doesn't look like Bibiana's too embarrassed and cracked a joke about the whole thing, making me love her even more.
After getting so angry on the episode, people on the internet and elsewhere began joking that Bibiana might actually be dangerous. After all, she did get more aggressively frustrated than the other women. And she might have casually threatened Krystal to back off. For the record, I totally stand behind Bibiana in this circumstance. Krystal already had a rose, so why was she interrupting other women's time? Bibiana clearly took everything in stride however. She wondered on her Twitter, "Why are people at work scared of me all of a sudden? I don't get it." Bibiana for president, everybody.
Of course, the most iconic moment of Bibiana's take down of Krystal, after Krystal claimed she was just "checking on her," was the mic drop moment. Explaining that Krystal had been disrespectful to everyone in the house, Bibiana ended the conversation thus:
Krystal, I'm done with you. I think you really need to take some time. Maybe tomorrow, do your little workout. Meditate a little. And reflect on what you just did. Because there's a lot of angry people here and I'm just the voice.
Krystal tried to respond but Bibiana interrupted her with "Aaaaand mic drop." Then she literally walked out of the room, which explains Bibiana's minion tweet above. So great.
But she doesn't only tweet about The Bachelor. She also shares her random thoughts in various ways. In fact, sometimes is appears that she's speaking directly to me.
Even former Bachelorette Rachel Lindsay is a fan. Following Week 2, Lindsay tweeted in support of Bibiana.
So now with even Rachel's stamp of approval, I'm ready to make Bibiana my absolute favorite until she inevitably leaves at some point. Then, I may have to stop watching the show altogether.
Check out Romper's new video series, Romper's Doula Diaries:
Watch full episodes of Romper's Doula Diaries on Facebook Watch.