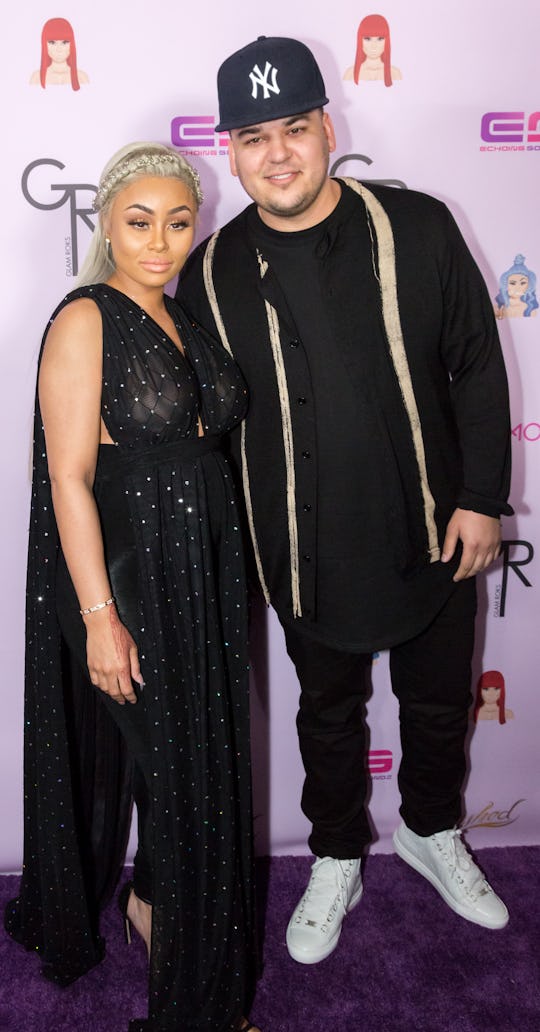 Greg Doherty/Getty Images Entertainment/Getty Images
Blac Chyna & Rob Kardashian Will Live Apart Once Their Baby Arrives, & More Power To Them
Blac Chyna and Rob Kardashian's relationship hasn't exactly been the most stable. The couple, who is expecting a baby girl next month, have reportedly had their share of fights and break ups. But despite the fact that their relationship is so rocky, Chyna and Kardashian have come up with an interesting co-parenting plan. Blac Chyna and Rob Kardashian will live in separate houses after their baby arrives, according to a report from TMZ.
Chyna and Rob plan to live separately for the remainder of Chyna's pregnancy. After the baby is born, Chyna and Rob will live together at Chyna's house, TMZ reported. They plan to share parenting responsibilities.
However, because of past problems in their relationship, Rob won't get rid of his own home quite yet.Rob and Chyna frequently fight, according to sources close to them, and Rob has previously become depressed after they split up temporarily, even staying in his house for two months. Rob even agreed to see a therapist in order to save his relationship with Chyna, which he discussed on their reality show. With this co-parenting plan, Rob will have the freedom to return to his Calabasas house should their relationship hit a speed bump.
It's great that Rob and Chyna plan to co-parent no matter what happens in their relationship. A Journal of Epidemiology & Community Health study shows that kids who lived with both of their separated parents had fewer psychosomatic problems (which includes sleeping problems and difficulty concentrating) than kids who lived exclusively with one parent.
Rob planning to parent at Chyna's while keeping a separate living space is part of a larger trend. Dr. Karen Ruskin, a marriage and family therapist based in Maryland, told The Boston Globe that parents are realizing the importance of parenting in one house — and noted that, like Rob, some parents are keeping another space just for themselves.
"Our culture has played a role in the rise of the nesting trend," Ruskin said in an interview with The Boston Globe. "We're hearing the spoken or unspoken voices of our children, and ultimately their preference would be to stay in their home and not be dragged from house to house based on their parents' choice to divorce."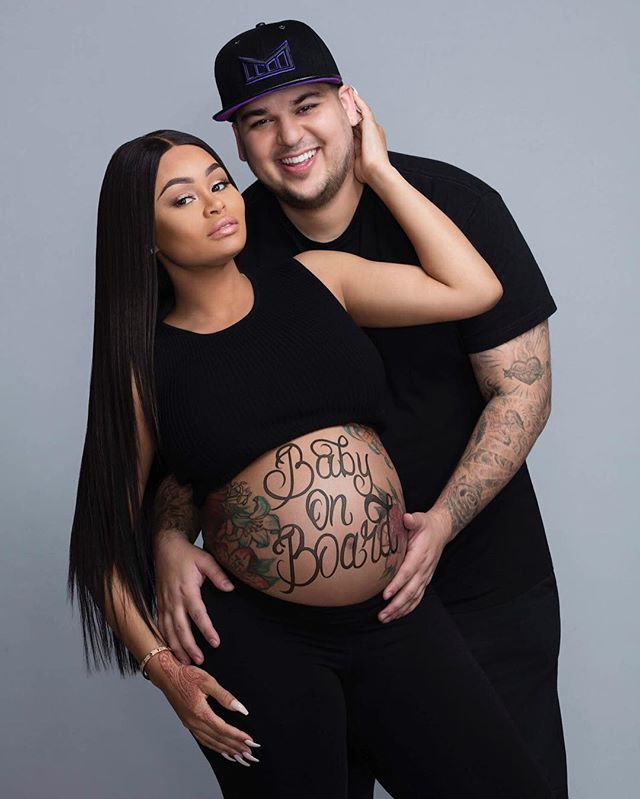 Tom Denton, director of guidance at Needham Public Schools, said in an interview with The Boston Globe that there are many benefits to parents raising their child in one space. "The best thing [parents] can do for their child is to minimize the disruption to their life," he said.
However, Denton noted that doing so is difficult and may not be possible for all parents. "It requires a tremendous amount of cooperation and collaboration between two people who have not been able to work out certain differences," he said.
Although they have a co-parenting plan in place, Rob and Chyna do hope to do things the traditional way: they plan to look for a new house together after the baby is born, TMZ reported. But it's always good to have a back-up plan.