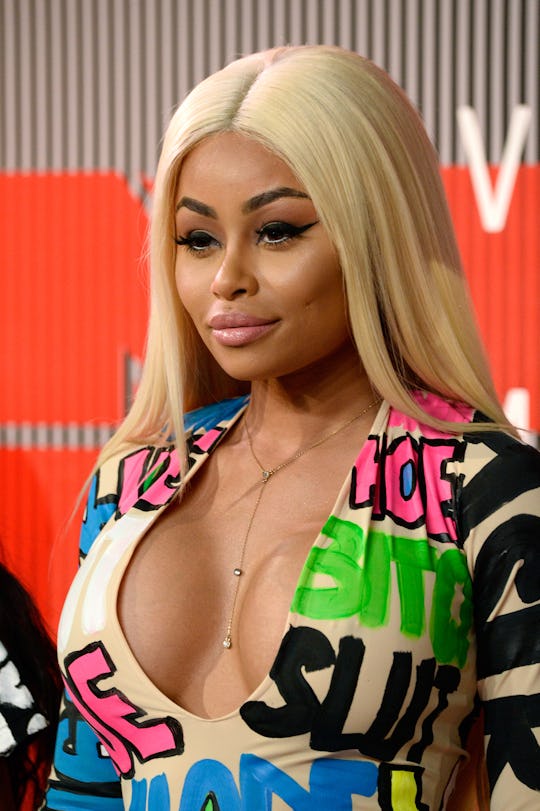 Frazer Harrison/Getty Images Entertainment/Getty Images
Blac Chyna's Beautiful People Pregnancy Photoshoot Is Everything
Now that model and entrepreneur Blac Chyna is engaged to reality TV star Rob Kardashian, we can expect to hear a lot more about the 28-year-old woman who is known for her social media savvy and modeling moxie. Indeed, Blac Chyna's pregnancy photoshoot with Paper magazine is testament to the budding entrepreneur's general awesomeness, not to mention her keen fashion sense.
At this point, it feels accurate to state that naked pregnant belly photos have pretty much been normalized. Sure, a few commentators here and there continue to pretend to be shocked because that's what they're supposed to do, like a script. But that script has tons of ear marks, and soon enough, it won't even occur to anyone that pregnancy is some sort of hyper-modest state of being. So hats off to those naked-belly trailblazers like Demi Moore, Christina Aguilera, Jessica Simpson, and, of course, Kim Kardashian. We can now celebrate Chyna's beautiful pregnancy photos without wasting time responding to the haters.
(These photos may be considered NSFW.)
Indeed, the most notable aspect of Chyna's shoot isn't her lack of clothing, but that her future sister-in-law, fashion entrepreneur Kim Kardashian, also posed for Paper naked in the now-famous 2014 issue that allegedly broke the internet. According to E!, Kardashian even showed up during Chyna's shoot and "hung out for a little while."
By all reports, the future in-laws are getting along well, despite rumors that there might be some tension in the family on account of Chyna having previously dated younger Kardashian sibling Kylie Jenner's boyfriend, rapper Tyga. Chyna and Tyga have a son together, 3-year-old King Cairo. Interestingly, this means that Jenner already has a relationship with little King, who will soon be her nephew.
The aesthetic for Chyna's gorgeous photo shoot was inspired by a desire to fuse the natural sexiness of a pregnancy with an understated, elegant style. In an interview with E!, Abby Schreiber, Paper's managing editor, said they were going for a "feminine, elegant" style that "incorporated nudity and was sexy but was done in a very sort of elegant, classic way."
Chyna's photo shoot is just the beginning of a publicity push for Rob & Chyna, an E! reality show that will premiere in September. "I'm looking forward to showing my relationship with Rob, our day to day, our struggles and what we're dealing with, positive and negative," Chyna said in her interview with Paper. The model and former stripper has previously let her Instagram account tell her life's story in lieu of interviews with the media; Chyna said she's looking forward to opening up more to the public. "I hope when people think about Blac Chyna, they think of a mogul and entrepreneur, a mother and a badass bitch," she said.
Chyna's cover shoot was part of Paper's Beautiful People issue, which had alternate covers with model Naomi Campbell, musician Fergie, and sister musicians Chloe and Halle Bailey.